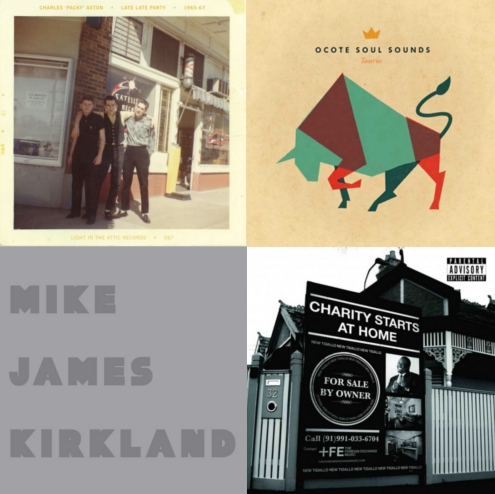 It's fundraiser time once again at KPFK and Melting Pot is going to be doing it's part this weekend, Sunday October 23rd!!! It's likely we'll only be on for one week this fundraiser, so if you're a fan of the show and can support the station that puts us on the air please support independent community radio!!!
This is probably the most excited I've been ahead of a fundraiser because the music I have for you guys is so spectacular. First off, we have an amazing 4 pack (really 5 pack) of CDs available at $125 to new KPFK subscribers, including the following:
Phonte – Charity Starts At Home
Ocote Soul Sounds – Taurus
Charles "Packy" Axton – Late Late Party 1965-1967
Michael James Kirkland – Don't Sell Your Soul (2CD)
During my two hours only, I'll also have a special limited (only 10 available) bonus 4 pack of CDs that you'll be able to get as an add-on if you pledge $100 or more. You could transform the 4 pack into an 8 pack for the exact same price (and getting these 8 CDs for $125 is LESS than it would cost to buy them!) Included in the bonus pack are the following CDs:
DJ Shadow – The Less You Know, The Better
Dum Dum Girls – Only In Dreams
AM & Shawn Lee – Celestial Electric
Quantic – The Best Of Quantic (2CD)
We'll have some amazing tickets to incredible shows as well, as add-on's for pledges of $100 or more:
Tinariwen @ the Luckman Fine Arts Complex October 29th
Jane Birkin @ the Luckman Fine Arts Complex December 3rd
Aaron Neville @ the Luckman Fine Arts Complex December 17th
Wanda Jackson + Best Coast @ Club Nokia December 31st/New Year's Eve
Finally, every person who donates on my show will be entered into a sweepstakes to win a copy of the recently released Jimi Hendrix Experience – Winterland 4 CD Boxset!!!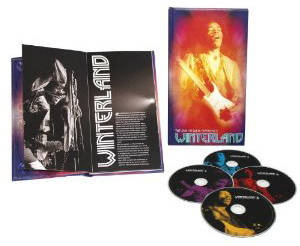 This is the Experience at the height of their powers, in 1968, recorded live in san Francisco and the set is amazing. Back in the 1980s they issued just a one-disc version of these concerts, but this includes almost 5 hours of material + a rare interview with Jimi Hendrix and a beautiful 36 page booklet. If you give $1 or $1,000 you'll have a chance at winning this amazing box set, but you'll have to donate during Melting Pot this Sunday from 4-6pm West Coast Time…tune in, tell a friend, spread the word and help support Melting Pot and radio powered by the people, KPFK Los Angeles!!!