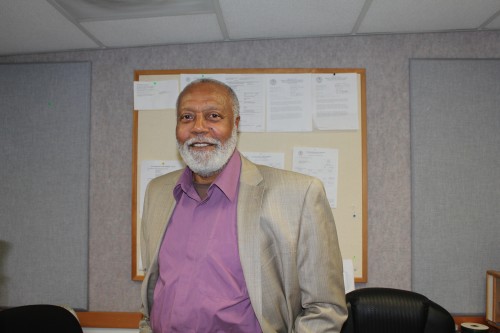 Mike James Kirkland Interview on KPFK's Melting Pot: Recorded 12-04-2011
Mike James Kirkland was our guest on yesterday's Melting Pot, as we discussed his career and heard some of the stories behind his music. Kirkland recorded some truly stellar soul music from 1965 to around 1976, as Mike & the Censations, Mike James Kirkland and Bo Kirkland with Ruth Davis. For years his records have been prized possessions by soul collectors and he's found new audiences through having his music reissued by Ubiquity's Luv'n'Haight imprint and covered by John Legend and the Roots on their grammy award winning Wake Up in 2010. We talk about his experiences growing up in Mississippi and then moving to Los Angeles, the influence of his family on his music (particularly his brother Robert Kirkland, whose bet that he could make a song better than Motown led to the creation of Mike & the Censations, as well as their first song "Victim of Circumstance"), the importance of creative independence for musicians and some thoughts on his most well-known composition "Hang On In There," a song which closes out the interview.
Luv'n'Haight has released a fantastic retrospective on Mike James Kirkland appropriately called Don't Sell Your Soul, in two formats, CD & LP, with reasons to get both.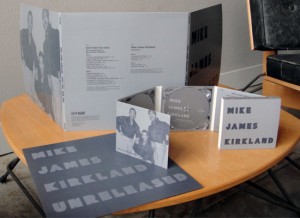 The double LP features all the singles from Mike & the Censations on one record and then features unreleased music on the second record.  The double CD features the released music from Mike & the Censations on the first disc and combines both of the solo records on the second disc.  "Don't Sell Your Soul" was a track I'd intended to play during the interview, but ran out of time.  Like many of the other tracks from Mike & the Censations, it shows an artist who not only elevated a genre through his artistry and performance, but also in the messages that flow throughout. "Don't Sell Your Soul" works both as a cautionary tale, akin to "Take Time To Know Her," while it also sums up the ethos of Mike James Kirkland, that he expresses so well in this interview. Music like this deserves to be heard and thank goodness for the work of labels like Ubiquity for making sure that this music remains available.  Most of all, thanks to Mike James Kirkland for not deciding to sign a contract with the Yankees in the 1960s.  What we lost as a potential all-star we more than gained in the music this man has given us.