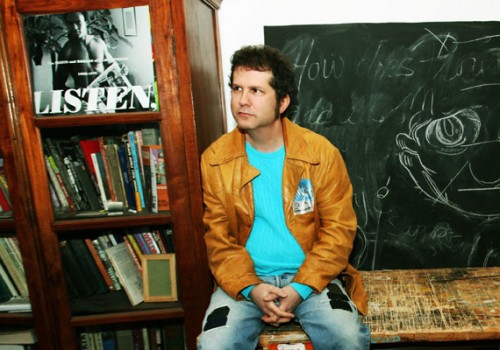 Pat Thomas Interview on KPFK's Melting Pot: Recorded 04-04-2012
Our guest this past Sunday was author/producer Pat Thomas, who stopped in to discuss his latest work, Listen, Whitey!: The Sights & Sounds of Black Power 1965-1975  and the musical companion to the book, released by Light In The Attic records.  As someone who grew up listening to many of the leaders associated with the Black Power movement, including Huey P. Newton, Bobby Seale, Stokely Carmichael/Kwame Ture and Eldridge Cleaver I became aware of music associated with the music as my musical tastes began to converge with my political and cultural tastes in college.  In the past there have been a few collections that cover music of the Civil Rights Movement, but few that have covered music directly/indirectly associated with the often more militant Black Power movement.  "Listen, Whitey" more than fills that gap  (I'll be reviewing the CD later in the week).
Thomas compiles information on a wide variety of musical releases, some well-known, some very obscure, associated with this turbulent, passionate and still controversial period of American History.  Our interview covers how he came into the project, some insight on several of the most interesting tracks from the collection, including the Lumpen, a group formed by rank and file members of the Black Panther Party and Bob Dylan's all but lost acoustic version of "George Jackson" dedicated to the Soledad Brother George Jackson and recorded shortly after his murder.   We also discuss the reception of the book, the legacy of this music and this time for contemporary musicians and audiences and plans for subsequent volumes.  In addition to tracks from the Lumpen and Bob Dylan, we also played tracks from Elaine Brown and Amiri Baraka during the course of the interview.