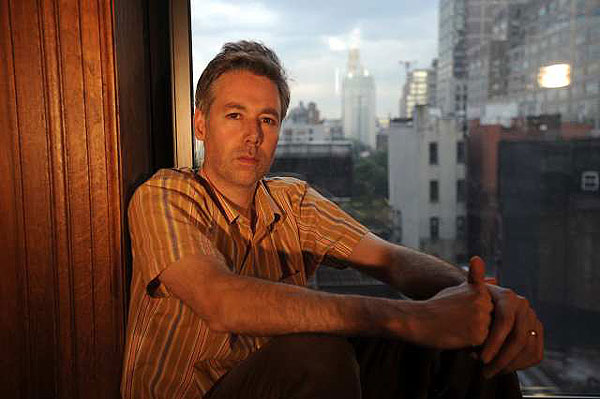 On yesterday's Melting Pot, Guest host Oliver Wang of Soul-Sides.com broadcast this 48 minute tribute to MCA and the Beastie Boys, with a mix of classics and rarities from their entire career.
Tribute to Adam "MCA" Yauch of the Beastie Boys: Mixed by O-Dub of Soul-Sides.com
Shocking news in the music world today that Adam Yauch, better known as MCA of the Beastie Boys, passed away at the age of 47. Yauch had been battling cancer for the last several years, but the news still came as a shock to me. Growing up in the 1980s, the Beastie Boys were a favorite band of mine, both in their party-hard early days and their conscious prankster later years. Tracking down samples from Beastie Boys records broadened my tastes and my appreciation of Hip-Hop production as much as any other groups, save the Native Tounges. MCA's conversion to Buddhism expanded my curiosity into a variety of philosophies and helped me to find greater calm and patience at times when I was dangerously close to losing both. Here are 5 of my favorite tracks that MCA cut with the Beastie Boys, and the 5 I'll remember him most for.
Beastie Boys – Brass Monkey
My first experience with the Beastie Boys, I can still remember a crew of four of five black kids at my elementary school in the halls singing the lyrics to this song, at a time where Hip-Hop was still thought of as purely "Black Music." I'm not sure if they even knew the Beastie Boys were white, or if the fact they made Hip-Hop was enough for them to claim them as their own, but that moment is forever etched in my brain, as well as  MCA's classic line that was probably the first time I'd even ever heard of Brooklyn.
"I drink Brass Monkey and I rock well
I got a Castle in Brooklyn – that's where I dwell"
Beastie Boy – Sabotage
Quite possibly the single most entertaining music video of all time, "Sabotage" marked the emergence of Spike Jonze and got me to appreciate 1970s genre cinema. Even though you don't really hear MCA's voice in this track, that fuzz bass is so important to the sound, especially when everything breaks down in the second half, that it's impossible to imagine this song being a success without that rumbling sound.
Beastie Boys – Jimmy James
A tribute of sorts to Jimi Hendrix, featuring 5 or 6 separate Hendrix samples, I'd never known until today that this was originally just an instrumental track and that all the cuts were by Adam Yauch himself.
Beastie Boys – Sure Shot
Aside from the blistering Jeremy Steig sample and one of my favorite lines, "I Strap On My Ear Goggles And I'm Ready To Go," which caused me to refer to headphones as "ear goggles" for about a year, "Sure Shot" was also the song where MCA publicly denounced the misogynistic lyrics and behavior of his past and called for other artists to follow suit.
"I Want To Say a Little Something That's Long Overdue
The Disrespect To Women Has Got To Be Through
To All The Mothers And Sisters And the Wives And Friends
I Want To Offer My Love And Respect To The End"
That kind of mea culpa and statement of solidarity, affected my own thinking on issues of gender, and likely helped to put me on the path where today I educate other men and women on the influence of popular culture on our ideas of gender, race and class.
Beastie Boys – Bodhisattva Vow
There are so many songs the MCA had great lines and rhymes, but this track from Ill Communication remains what I think is his signature song. A deeply personal and sincere take on his Buddhist faith and who his beliefs have affected his character.
"If Others Disrespect Me Or Give Me Flack
I'll Stop And Think Before I React
Knowing That They're Going Through Insecure Stages
I'll Take The Opportunity To Exercise Patience
I'll See It As A Chance To Help The Other Person
Nip It In The Bud Before It Can Worsen
A Change For Me To Be Strong And Sure"
The backing track was also stunning, with its use of Buddhist chant, drums from "Kissing My Love" and what sounds like the doors of a monastery crashing and closing. Hearing it the first time was like a revelation, one only made possible because of Adam Yauch, Rest In Peace.