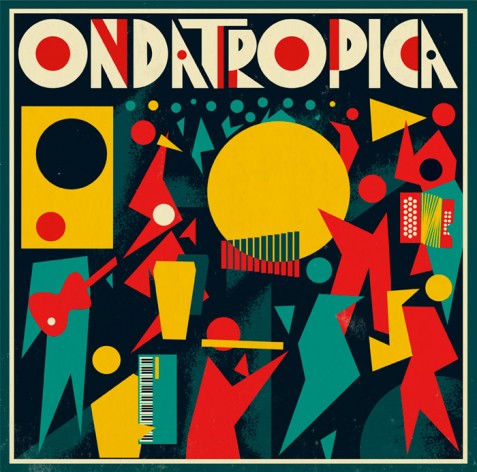 Ondatrópica feat. Ana Tijoux – Suena
When Will Holland aka Quantic brings together some of the heaviest hitters in the history of Colombian music, including Fruko, Anibal Velasquez and Michi Sarmiento, into the famed Disco Fuentes studios, you expect to get the cumbia equivalent of the Buena Vista Social Club. What perhaps you don't expect (but really you should given it's Quantic) is a track like "Suena" with it's propulsive analog latin funk and super fine flow from Ana Tijoux. Ondatrópica is certainly a super group, all these players recording together in 2012 is cause for celebration in itself, but the fact that the results are so incredibly diverse and so incredibly good makes this one of the best records of the year. Do not sleep on this one!
…and speaking of not sleeping, if you are in the LA area, you MUST go to Ondatrópica's show at the legendary Mayan Theatre in Downtown LA, along with Chicano Batman, Very Be Careful, Buyepongo and DJ sets from Canyon Cody, Ganas from Mas Exitos and Sloe Poke!