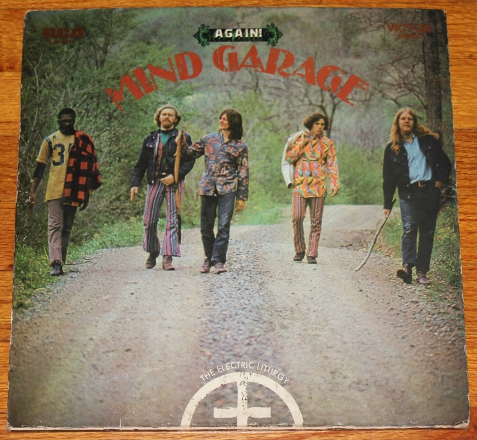 Mind Garage – Island Of Ely
Mind Garage – Emotions
Mind Garage – Recessional
So, I thought last week's Dig Deep was going to be my last record for 2012, turns out the Christmas season was very kind to me and I was able to get a few more records to add to my haul for 2012 (on Melting Pot this Sunday I'll be playing some of the best records I dug up over the year, in addition to short tributes to Marva Whitney and Fontella Bass). With that extra cash, THIS is what ended up being the final record I got this year. Mind Garage was a relatively short lived outfit out of West Virginia. They are notable for being one of the first bands to perform/record "Christian Rock" with their "Electric Liturgy." That piece is featured on this album, their second (why it didn't end up on their debut, when the band apparently had started performing it as early as 1968 and it led directly to their record deal is a mystery to me), and it stands up nicely against the other candidate for early Christian based rock music, David Axelrod's Mass In F Minor, nominally credited to the Electric Prunes.
On Again!, the band features mostly hard psych'n'roll on the first side, unfortunately (at least for my tastes) with too many covers instead of original tracks. The originals that are there, including "Emotion" and "Isle of Ely" are pretty fantastic. As a major fan of Axelrod, it's perhaps not surprising that I'm not nearly as fond of Mind Garage's "Electric Liturgy," but I do think it ends on a super high breaktastic note with the "Recessional." Nice to also end 2012 on a high note too.
Cheers,
Michael