Here is the final post in this week long look back at 2012's year in music on Melting Pot, focused on the best songs I heard last year.   For the most part this was an easy list to put together.  Amongst the hundreds of songs I heard, four were absolute no-brainers.  When it came time to pick that final track though, I was hard-pressed to choose a final song.  There were a lot of songs that I felt very strongly about for that final spot, ultimately going with the one that affected most at an emotional level, as is often the case.  So here we are, we say goodbye to 2012 with Melting Pot's Top 5 Songs of the year, let me know what you're favorites were of the past year here or on our facebook page!
 **Honorable Mentions:  Sureshot Symphony Solution – "Mr. Fortune & Fame" & "Chair On The Ceiling," Michael Kiwanuka – "Tell Me A Tale," Adrian Younge & Venice Dawn with Dennis Coffey – "Lovely Lady," Big K.R.I.T – "Rich Dad, Poor Dad," Robert Glasper Experiment feat. King – "Move Love," Spain – "I Love You," Quantic & Alice Russell with the Combo Barbaro – "Magdalena," Ana Tijoux – "Shock," Ariel Pink's Haunted Grafitti feat. Dam-Funk – "Baby"
5. Sun Kil Moon – "Black Kite" – Among The Leaves (Caldo Verde)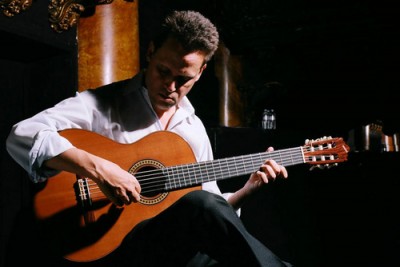 Among The Leaves is an interesting record for Sun Kil Moon's Mark Kozelek.  While he's known as a guy who writes and performs epic songs about matters of the heart, and there's certainly a fair amount of that on the release, the record also finds him giving himself over completely to all sorts of whimsical musings, mostly about women he seems to have met on the road (just the titles, let alone the lyrics of "The Moderately Talented Yet Attractive Young Woman vs. The Exceptionally Talented Yet Not So Attractive Middle Aged Man" and "Not Much Rhymes With Everything's Awesome at All Times" should give you a sense of what I mean).  Deeply embedded amongst the ephemera of the release is one of my favorite tracks from this period of Kozelek's work, "Black Kite."
Since his shift to nylon-stringed guitar, Kozelek's skill as a guitarist has never been more evident.  Just based on the guitar playing alone "Black Kite" would be noteworthy, but for me what draws me in is the ambiguity of the song lyrically.  After a hundred or more listenings, I'm still not sure what to make of "Black Kite," it has some of the same seemingly disconnected observational musings of other songs on Among The Leaves, held together by a search for someone and the appearance of a Black Kite in the sky that is following the narrator.  The song seems to have a wistful character to it, but there's something about that reappearance of the "Black Kite" towards the end, sung three times in-between the final two verses that also seems to be filled with dread.   There are multiple ways to read this, is this a kite that is flown by someone (which was my original thinking) or is the Black kite a reference to the bird, which looks a bit like a hawk to untrained eyes and is found throughout Eastern hemisphere and is most ominously associated with the Egyptian goddess Isis, who would take the form of a Black Kite in order to resurrect the dead.  No matter the reference there's something that troubles me about that Black Kite, something that fascinates me about it's meaning and in addition to the gorgeous guitar work on display, keeps me coming back to this song to try to decipher it's meaning.
4. Shintaro Sakamoto – "You Just Decided" – How To Live With A Phantom  (Other Music)
Shintaro Sakamoto – You Just Decided
"You Just Decided" was the song that pushed Shintaro Sakamoto's record from a good record into one of my favorites of the year.  As I said virtually every time I played the record on the air, there's a breezy funk in this song that reminds me not only of 1970s work from the likes of the Mizell Bros., but also especially the heyday of the acid jazz movement in the 1990s, a period of time I hold very dear to my heart and which coincided with my musical awakening as a young man in Atlanta.   It's impossible not to move and groove to this song, impossible to feel bad while hearing it (though since I don't know Japanese, I honestly have no idea what the lyrics are and how they connect to the title).  This entire write-up for this song was not only done in rhythm, but while I was dancing side to side as I typed, often with my eyes closed, which is when you know I'm really digging on the music.  "You Just Decided" also wins hands down for the most trippy and smile inducing video of the year.
3. Adrian Younge & Venice Dawn feat. Rebecca Jordan – "It's Me" – Something About April (Wax Poetics)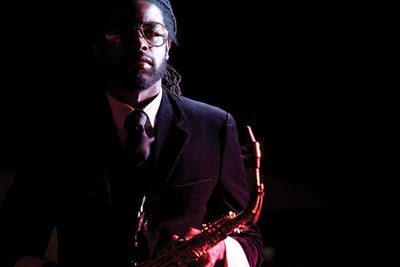 Adrian Younge & Venice Dawn feat. Rebecca Jordan – It's Me
While I most immediately gravitated to the Charles Stepney styled "Two Hearts Combine" and admit that "Lovely Lady" has some truly fine moments featuring Loren Oden's falsetto and Dennis Coffey's guitar.  The song that grabbed me the most from my favorite record of the year was also the shortest vocal song on the album, "It's Me."  At various times throughout the year, I'd have this one on repeat as I was driving around LA.  It's one of the songs that best showcases the "post-Hip-Hop" sensibilities of Adrian Younge's very distinctive retro "dark" soul sound.   Part of it comes through in the instrumentation, heavy bass and drums, fuzzy guitar and washes organ.  But as is the case with Adrian's work, it's more about the way in which all these various elements come together that draws you in, in the totality of the song and from moment to moment.
Nothing this year was more thrilling to hear than the blissfully short and extra hard breakdown that happens 1 minute and 20 seconds into the song.  There's no real logical reason for that break to be there.  I don't know what possessed Adrian to put it there, but damn it hits hard.  Those brief seconds of drums, organ and bass, seem to make the rest of the song sound even funkier even though nothing has actually changed.  Just fascinating the attention to detail and attention to how things should sound on display on "It's Me" and throughout the album.
The vocal performance is also a major highlight.  In the way that Rebecca Jordan shifts from a breathy tenderness when singing "we kissed under the stars, we know just who we are,"  to more of almost an angry tone as she brings it back down with "it's me, just let me be, it's us, sorry to see two fools for love" you get the feeling that this song is a kiss off.  Sort of a "it's not you, it's me" break-up kind of a song.  However, in the context of the concept of the album, the rise and fall of an extra-marital interracial relationship in the 1960s, as well as it's placement on the record as the second song (and a full two songs before "Two Hearts Combine" which has the feel of the moment where the relationship is fully realized), we have to consider this as a song about the confusion associated with the beginning of this multiply muddled relationship.  There's nothing muddled at all about the way I feel about this music, and I can't wait for even more from Adrian Younge and company in 2013 and beyond.
2.  Michael Kiwanuka – "Rest" – Home Again  (Cherrytree/Polydor/Interscope)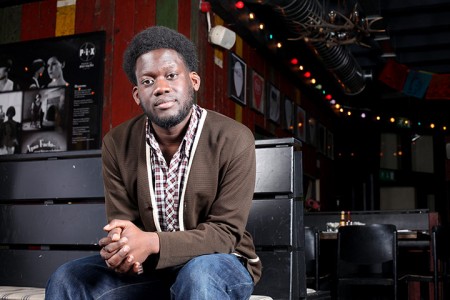 "Tell Me A Tale" was the first song that I heard from Michael Kiwanuka and it's certainly a fantastic song, one that insistently requires you to pay attention to it at every turn.  But anyone with ears and heart would surely agree that Kiwanuka's finest work on his debut has to be the tender ballad "Rest."  As with many of the other songs on this list, there's such a careful attention to detail and sound, from the long notes produced on the guitars, the shuffling funk of the beat underneath to the unexpected sweeps and swoons of the strings.  Lyrically the song calls to mind a major hit form one of the artists Kiwanuka is often compared to, Bill Withers and his classic "Lean On Me." "Rest" seems even more personally directed, more tenderly and lovingly sung.  A track not sung to a friend fallen on hard times, but instead to your love as assurance that you will be there to carry them should they need you.  Just plain gorgeous.
1. Allo Darlin' – "Tallulah" – Europe  (Slumberland)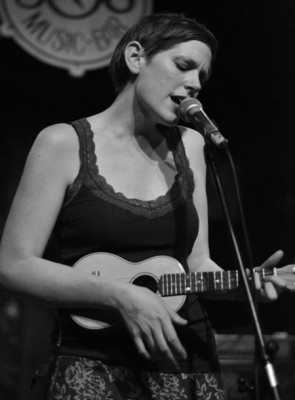 It's fitting that I first heard Allo Darlin' in the summer, since "Tallulah" has summer song written all over it.  But unlike most summer songs that are about falling in love, sunshine and reverie, this is an end of summer track.  These tend to be more plaintive, sometimes a bit sad and always seem to be related to reminiscing about the past or about how things could have been.  Elizabeth Morris wraps up all of that and more into the almost five minutes of "Tallulah."  Armed with only her unamplified ukulele and her absolutely darling voice, Morris spins a tale built on memories and musings.  A summer drive, a letter written on a night out on the town with friends,  linked together by the redemptive power of music, from finding a tape of Tallulah Gosh or a bar playing Toots & the Maytals.  After these moments of reminiscing, Morris hits on a stunner of self-reflection.
I wondering if I've already heard all the songs that'll mean something,
And, I'm wondering if I've already met all the people that'll mean something,
It's a profound question, something that is often unsaid for many people in their youth and a question that many only find the answer to when you're at the end of your life.  Implicit here is also a question, do you choose to move on with your life, or do you consider that what you've had in the past is the best that you'll ever have and try to get it back. Morris seems to know her answer as she ends by fully engaging with the present, asking the unnamed person she's been singing to if they'd like to go back to the places of their past, "when I'm finished over here, if you're not finished with me."
There's a sadness in the sentiment of this song, Morris is clearly wishing she had appreciated the moments of her past more than she had, clearly wishing that she made her feelings more known or fought harder to keep alive a relationship that ultimately fell apart, perhaps due to distance.  But the song is also strangely hopeful with those final lines and crystal clear visualization of cherished moments of the past.  "Tallulah" is a rare thing, a love song that has as much potential to mend a broken heart as it does to leave you endlessly longing for something that will never come back to you, or forces you to come to grips with a truth that leaves you even more heartbroken than before.  No matter how it ends for Morris, "Tallulah" is absolutely the best thing I heard all year long and might end up as one of the best songs of this decade when it's all said and done.