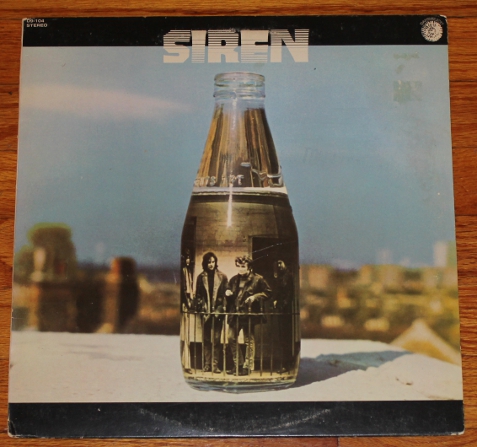 Siren – Wake Up My Children
Siren – Gardener Man
Siren – I Wonder Where
Not sure why I hadn't posted this one up months ago when I picked it up at Mount Analog, one of several recently opened and very good record stores in Highland Park. The name Kevin Coyne rang a few bells when I saw this record at the store, but what really piqued my curiosity was the fact that John Peel was the executive producer. Though my copy was on Elektra, the album was originally released on Peel's short lived Dandelion record label. With one listen it's pretty clear why Peel would have like the group. Aside from their fine bluesy sound, there are the very distinctive vocals and style of Coyne.
Coyne has an interesting back story, a youth spent admiring American bluesmen and time served at art school as you might expect, but also working as a therapist and nurse for the mentally ill before forming this band. Perhaps that explains his signature style, raw and seemingly a little manic. It's a style that sticks with you and works it's way deep down once you let it in. I'm not surprised the band didn't attract a large audience, just as i's no suprise that they were a cult favorite of quite a few, including John Lydon of the Sex Pistols and Public Image Ltd. and Sting of the Police. John Peel sure knew how to pick 'em…
Cheers,
Michael