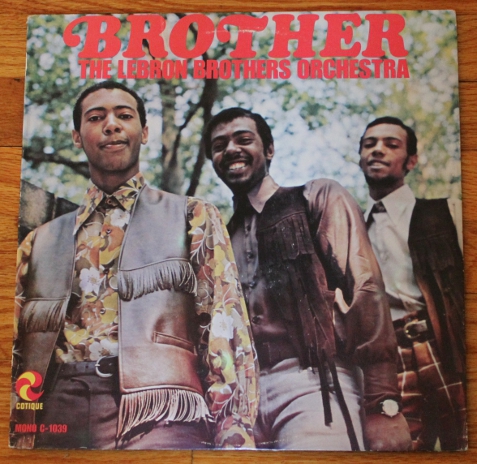 Lebron Brothers Orchestra – Dance, Dance, Dance
Lebron Brothers Orchestra – Don't Be Afraid
Lebron Brothers Orchestra. – Since You've Been Gone
All this talk about Lebron James over the past week got me thinking about the other Lebron…the Lebron Brothers. Recently picked this up at the PCC Record Swap (2013 so far has been a really good year for tracking down rare latin LPs, so far I've already copped this plus records from Ray Barretto, Eddie Palmieri and the Latinaires) and while I'd never seen it before, thankfully I had my trusty portable along with me to check this record's bonafides. Really all it took was dropping the needle on the sure-fire latin soul of "Dance, Dance, Dance" to make up my mind that I wanted this one.
So far, I haven't found a Lebron Bros. record that disappointed and Brother is more than satisfying, with some tough latin tracks such as "Pancho" and "Digalen," a few slower soulful numbers in "Daddy's Home" and "Don't Be Afraid," the "Tighten Up" inspired upbeat track "Couldn't Give You Up" and a couple of real exceptions on Latin records like this. A pure instrumental in the "Boogaloo Lebron" and "Since You've Been Gone" a song that starts out in English before shifting to Spanish, ala the live version of "Azucar" (though in the reverse order). Not sure if my luck is going to continue throughout the year, but 2013 is looking like a very good year as my vinyl collection regains it's former glory.
Cheers,
Michael