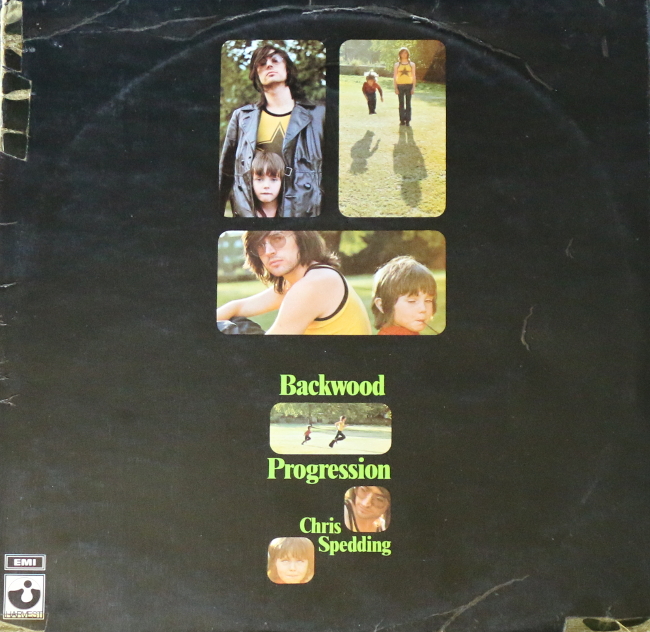 Chris Spedding – You Can See
Chris Spedding – For What We Are About To Hear/Backwood Progression
Chris Spedding – The Soldiers and the Goodtime Girls
Chris Spedding – Backwood Theme
I don't know about you, but today I needed some Sunday afternoon laid back sounds to ease my mind. As I mentioned in the Melting Pot Radio Hour, Chris Spedding's "You Can See," is a song that I've been periodically obsessed with since tracking it down at Groove Merchant at the beginning of the year. Having come across Spedding's work with the Battered Ornaments, I had a sense that I'd dig on this and dig it I have.
While the album has a variety of sounds, tempos and subject matters discussed, it's the moody and mellow songs that I keep coming back to. The opening and closing instrumental passages (there isn't any separation between the "For What We Are About To Hear" instrumental invocation and "Backwood Progression" on the album, and no reason to break it up that I could justify) are nice bookends and "The Soldiers and the Goodtime Girls" is quite fine, but "You Can See," is the song that stands out on this record and keeps me coming back. This slow-burner is almost elegiac in the way it unfolds, centered on a woman I feel like I know far too well.
You can see she's been pushed around,
She's a sad-eyed woman when she comes to town,
She'll never weep but her heart will ache,
She'll always gives far more than she could ever take.
But the real reason I keep dropping the needle on Spedding's ode to this love-weary woman is that it contains one of the addictive organ lines I've ever heard, courtesy of Paul Abrahams. It's hard to describe the power certain musical moments have on us. I can't fully explain why Abrahams' playing worms it's way into my mind and heart the way it does. It just does. Hearing the song once is never ever enough. In fact, I could happily live in a world where that keyboard riff endlessly repeats itself, like a bit of incidental music in a film, randomly appearing at just the right moment and transporting me to a place deeply comforting, far away from all the troubles of this world.