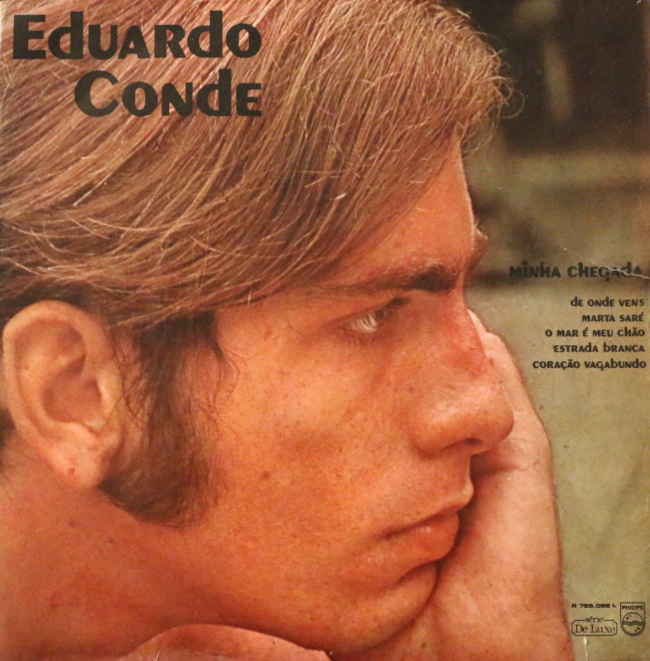 Eduardo Conde – De Onde Vens
Eduardo Conde – A Volta
Eduardo Conde – De Manhã
I've been working on getting together a mix of Brazilian music over the last few days, but a major problem I've been having as I get tracks together is that I find myself getting stuck on particular records. Instead of dropping the needle on a few tracks, as soon as I hit a REALLY good song, I end up listening to it over and over again or the whole album or both! So, a mix I thought I'd be done with on Wednesday "might" get done on Sunday, if I'm lucky.
This album from Eduardo Conde is one of the ones that I got stuck on my turntable for an hour or so. Conde didn't record too much, he's mainly known as an actor (including a turn as Jesus Christ in Jesus Christ Superstar!), but this album provides evidence that perhaps he should have recorded more. What drew me to the record was the gorgeous sound of it. It was described to me as a "Verocai" record, as in Arthur Verocai, but he only has a few writing credits here. Instead, Nelson Motta, as the producer, is the one most responsible for the sound of the album. His work is greatly enhanced by the 5 separate arrangers, most notably Dori Caymmi, whose fingerprints are all over the two best songs to my ears, "De Onde Vens" and "De Manhã."
Like a lot of Brazilian records in my collection, this was one that I first discovered via Joel Stones, who used to run the legendary Tropicalia in Furs story in NYC. I got horribly outbid for Joel's copy, but a while after that I was able to track one down via another NYC dealer, Cecil "Pretovelho" Hopkinson. Hopefully I'll be able to pry it off of my turntable long enough to get back to the business of getting this mix together before this month is over.