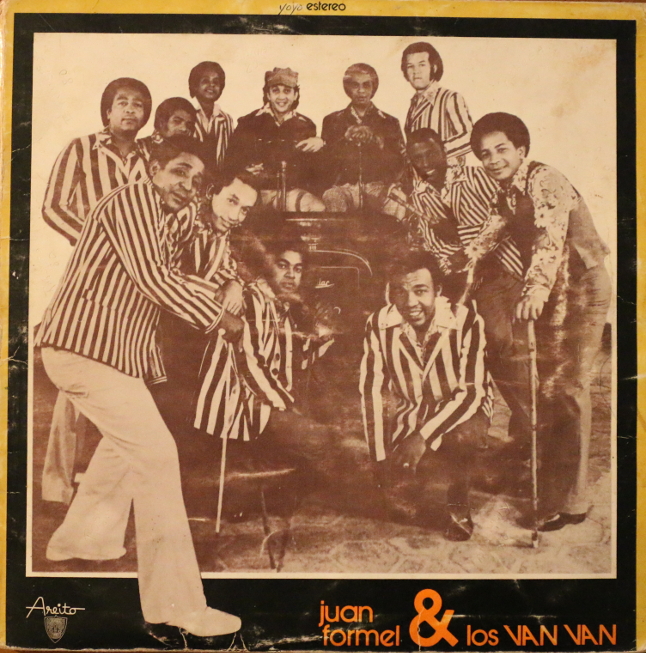 Los Van Van – Llegue Llegue
Los Van Van – A Ver Que Sale
Los Van Van – Mi Ritmo Caliente
Los Van Van – Solo Soy Un Van Van
Today is known as the "Day Of Rebellion" in Cuba. The 26th of July effectively marks the beginning of the revolution led by Fidel Castro, with the attack on the Moncada barracks in Santiago De Cuba in 1953. On this day, it made sense to share a record that I picked up on my most recent trip to Cuba. Los Van Van, along with Irakere, are perhaps the most well known Cuban band of the 1970s. They created a dynamite fusion of styles, a ritmo called "Songo" that is mixes elements of Afro-cuban music with some deep and heavy funk. This was a record I was really hoping to find, and though this copy isn't exactly pristine (Cuban vinyl tends to have been well loved, either by previous owners or by the sunshine and heat of the island), it showcases that monster sound of these early days of Los Van Van and the revolutionary rhythms of Cuba.