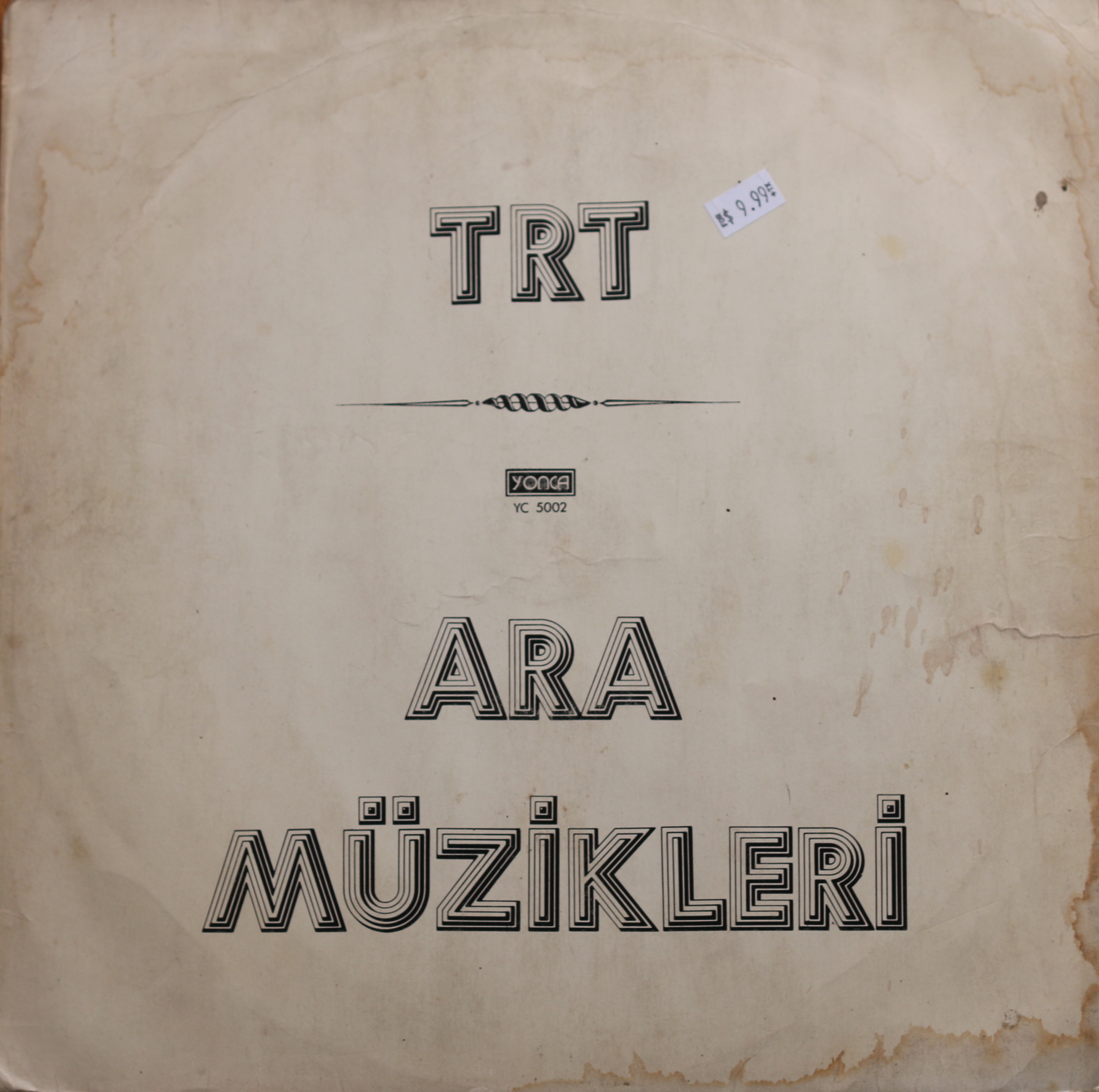 Akagündüz Kutbay and Emin Fındıkoğlu with Nathan Davis – Çeçen Kızı
Akagündüz Kutbay & Zafer Dilek ve Orkestrası – Taksim/Bütün Meyhanelerini Dolaştım İstanbul'un
Özdemir Erdoğan Orkestrası – Gurbet
So…took me a little longer to get into the swing of things with the start of the semester than I would have liked, but I should be back at it full time now that I've got a routine. For my return back I wanted to highlight a funky bit of Turkish instrumental music, the collection TRT Ara Müzikleri. After all the money I spent in Spain and Cuba earlier in the year, I don't really have much money for super rare or expensive records these days. This record is a fairly rare and moderately expensive record going for $150-300. So how did I get this record when I don't have that kind of money? Simply put, Record Jungle.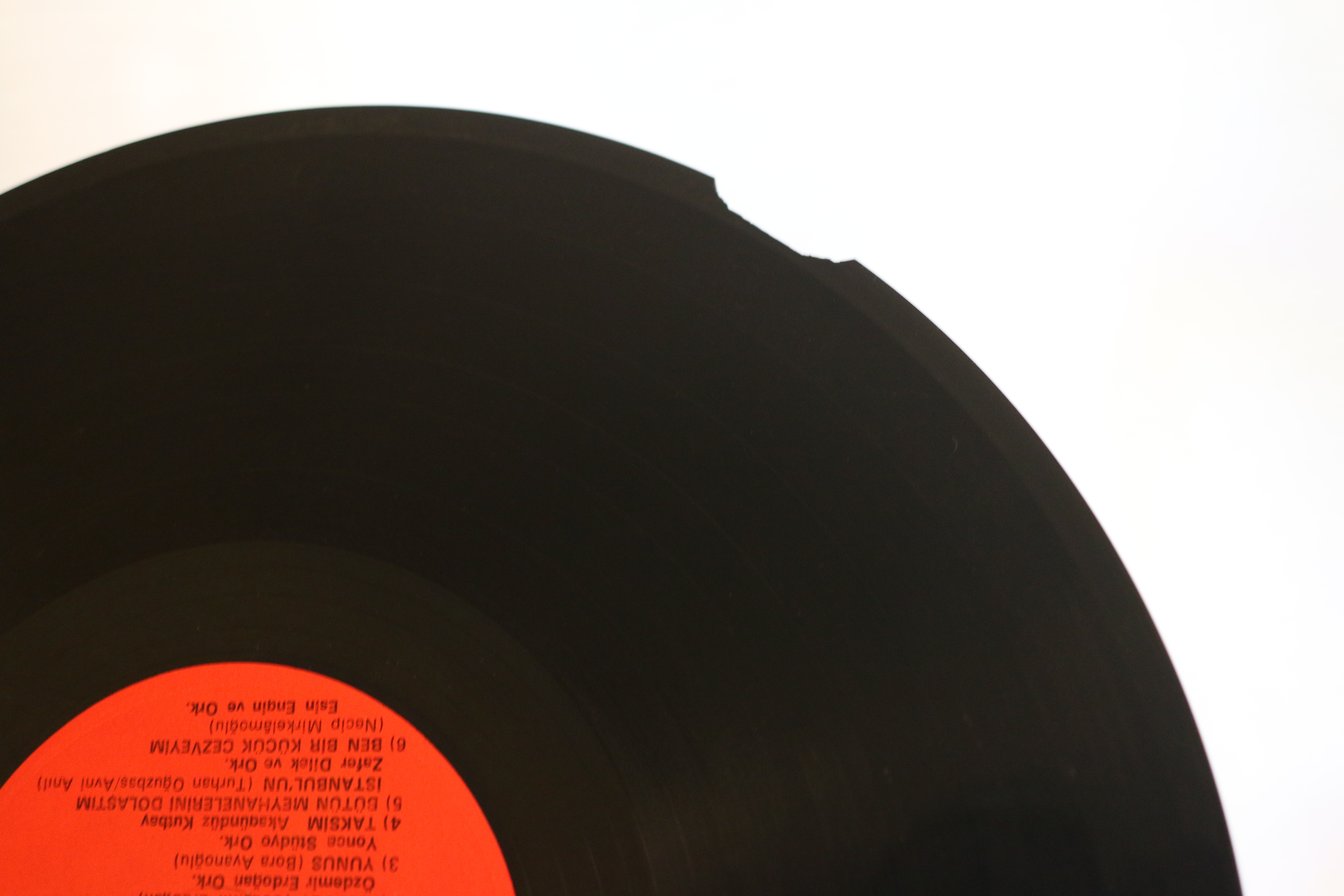 Andy at Record Jungle had originally put this record up on Ebay, but no one bid on it because of a slight warp and that chip that looks like someone took a bite out of the record. He posted a little bit of "Çeçen Kızı" on the Record Jungle instagram page and thankfully I happened to check the app shortly after, understandly freaked out, and asked if this record was at the store. Andy mentioned the condition and said it would be waiting for $10. As I'll mention in a separate post, that's part of why so many of us love Record Jungle. It's a digger's delight, where you can spend days going through all of the records looking for obscure and strange gems. Most everything will be reasonably priced. While rarer records end up on Ebay, what's in the store remains affordable, and it seems like Andy is always running across top shelf material on a weekly basis.
Knowing that the condition wasn't going to be anywhere pristine, lowered my expectations for the record, but much to my delight, most every song on the album was perfectly fine. The chip is entirely on the deadwax and doesn't interfere with the first song on either side. The slight warp is barely noticeable and it definitely doesn't affect the better songs. In other words, this record is a bonafide steal.
From what I can gather (despite digging a few artists, I really don't know much about Turkish music in the 1970s), this is essentially a Library record, which seems to be made for the Turkish Radio and Television Corpoation or TRT. While most of the music is fairly standard "modern" Turkish background music, the songs I've shared really stand out, particularly "Çeçen Kızı."
The song title translates to "Chechen Girl" and it dates back to the early 20th century, first recorded by Tanburi Cemil Bey (there's actually a really interesting article about the songs origins, if you want to nerd out, click here). This version is actually very faithful, with Akagündüz Kutbay playing ney (an end blown reed flute) that isn't so dissimilar from more "traditional" versions of the song. What sets this version apart from others is that funky backbeat and some blistering work on Soprano sax from Nathan Davis. It's that wild sound that likely pushes this album into the 3 figure range and you can understand why once you hear it. You can also understand why I was so ecstatic to track this down due to how "picky" some collectors are. Yes we'd all like minty copies, but they're called "rare" records for a reason. For me, the music always comes first, and if you have a chance to get a great record at a great price, you take that chance.