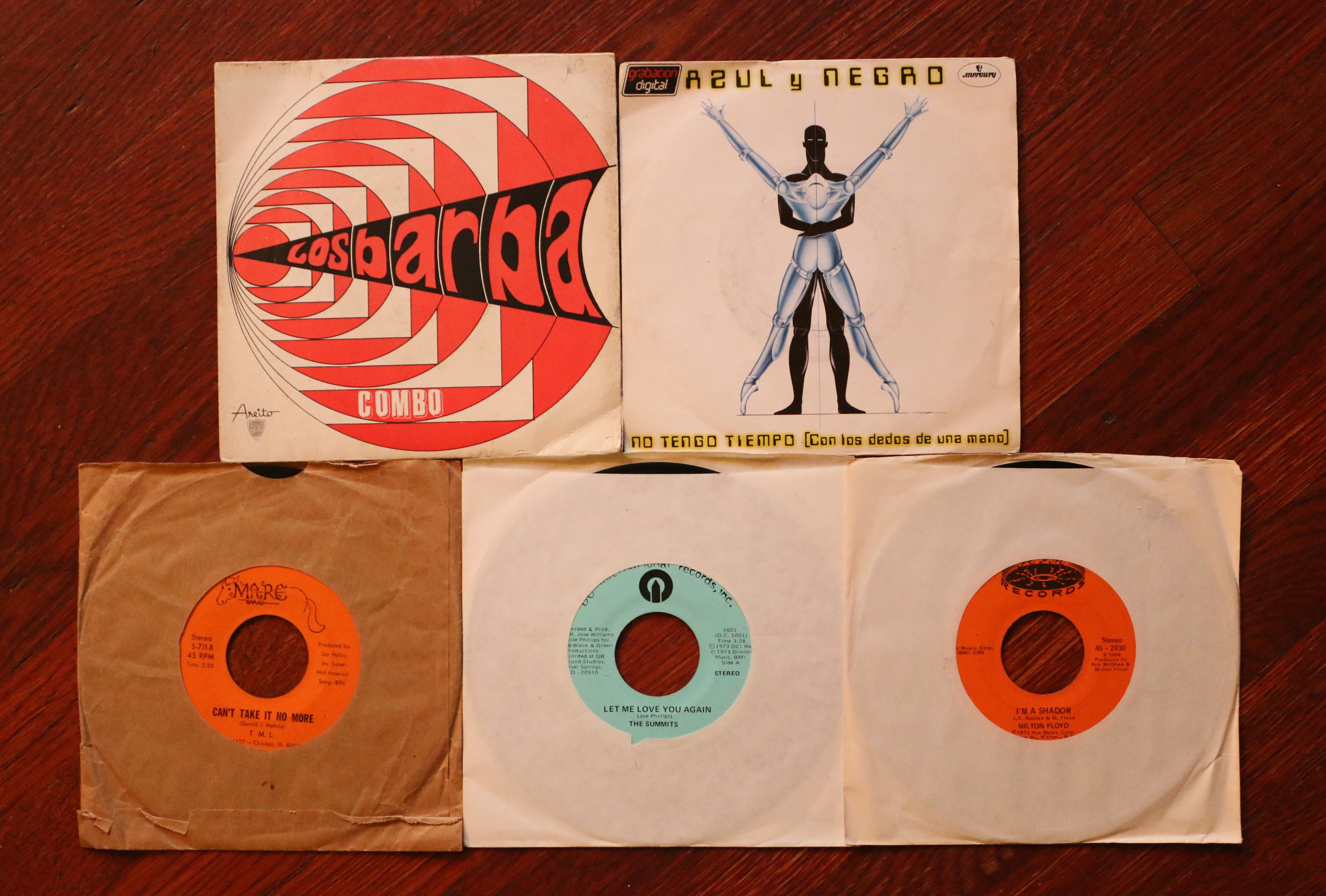 What's that they say…"better late than never?" Well, here we go, took me a couple of months but my mind is right and I have the time to finally get back on track, so here are my very delinquent Top 45s dug up in 2016.
Tracked down during my second trip to Havana and Discos Seriosha. I'd known about this 45 and another by Los Barba with a blue version of the same cover, but hadn't heard the music. Aside from just being happy to have tracked it down, I was ecstatic at the sound of it, as (many of you have heard) Cuban vinyl is often not in the most pristine condition. Still feel like I've only scratched the surface of Cuba in the 1960s, but running into this certainly gives me a major itch to dig for more.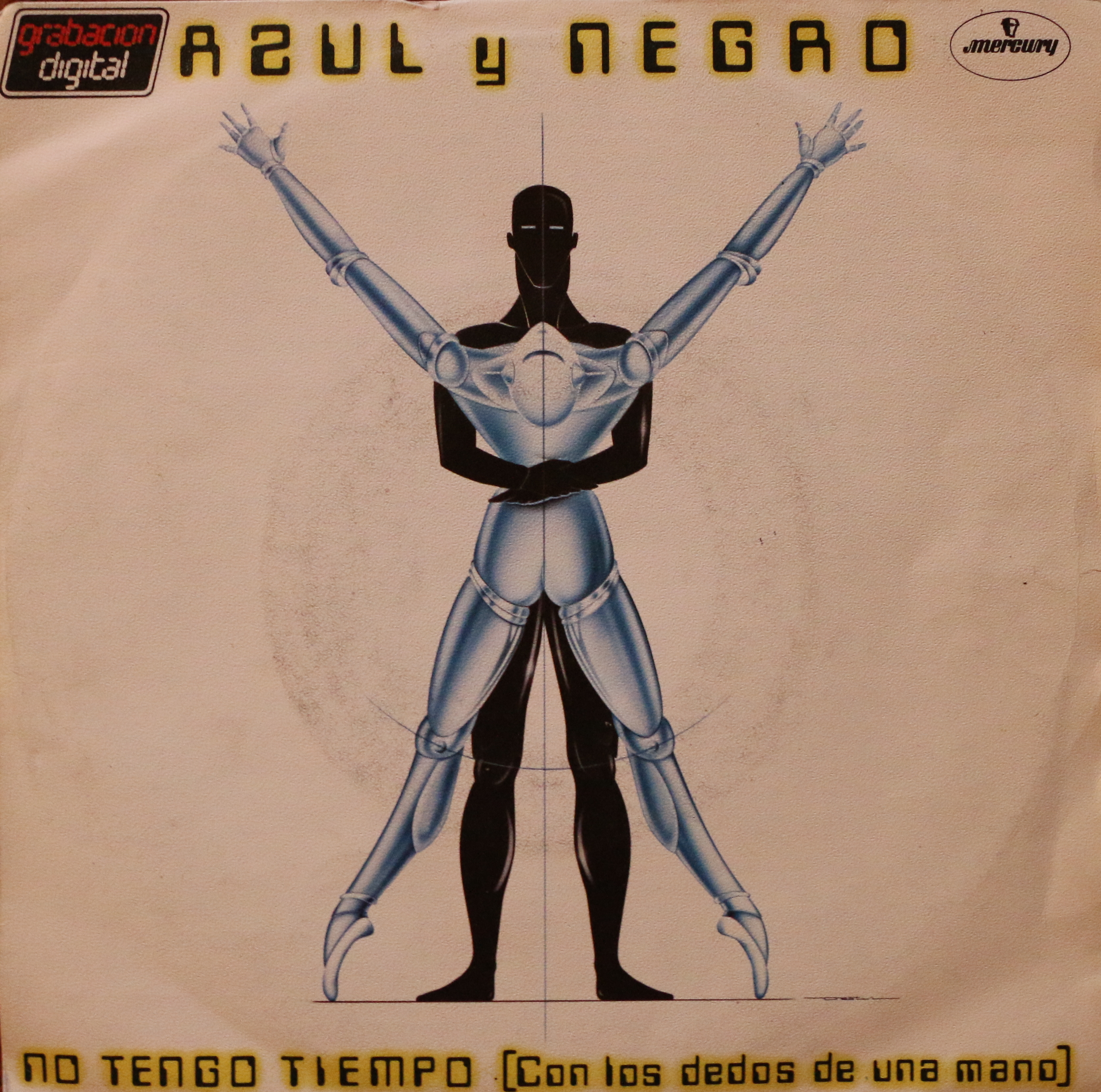 Azul y Negro – Fantasia De Piratas (33 rpm)
Tracked down at Discos Bora Bora in Granada, during a trip where I wasn't even supposed to spend much time in the city. When other plans fell through I spent the day in several Granada record stores, though the majority of the time was spent here, one of my fave record store experiences in my life. I didn't buy nearly enough 45s (at the time, I think I was holding steady on my budget, which got blown to holy hell when I finally made it to Barcelona and Discos Wah Wah), but this Azul y Negro gives me a sense of what the 1980s were like in Spain. I still feel like the track sounds better at 33 than 45 rpm, and that's why I'm sharing that version here.
Each of the next three 45s were picked up at one of the various Pop-Ups held at Rappcats during last year. From the Summer on, I'd say 75% of the records I bought were at one of the pop-ups, which featured just incredible records from a variety of top-notch dealers/collectors. "I'm A Shadow" was a track that I'd looked out for every since a portion of it ended up on the DJ Shadow & Cut Chemist all 45 mix Product Placement. While I'd only known it for that "Shadow" reference at the start, the whole thing is one of my fave "Soul Boulders," now that I've finally tracked it down.

The Summits – Let Me Love You Again
This 45 isn't particularly rare, generally the price isn't especially high, but it's such a quality track. Just a really really really sweet soul song from 1973 from this DC area group.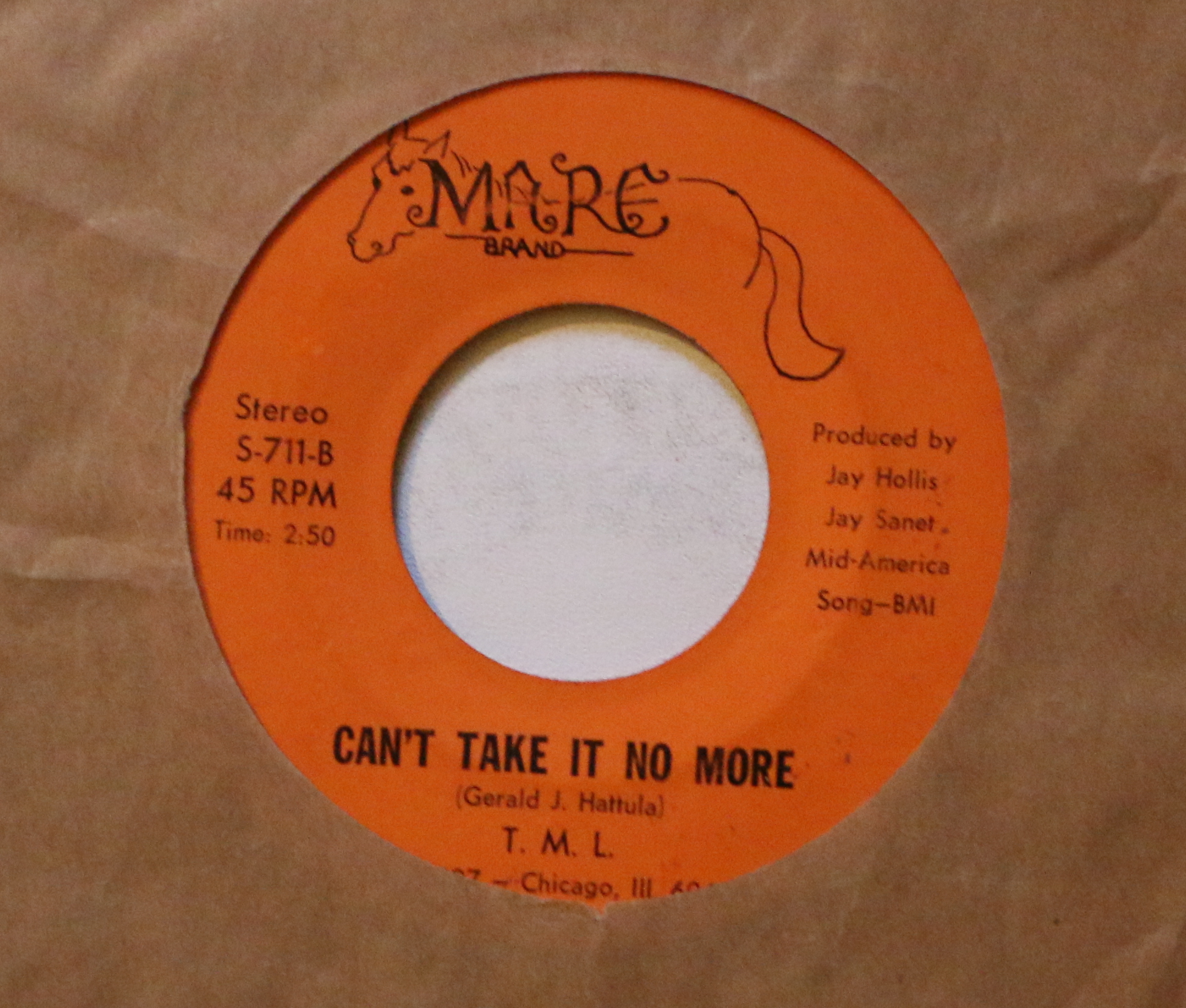 T.M.L. – Can't Take It No More
On the relatively rare occasions when I get a chance to dig quality 45s, with a portable player in tow, I try to take a listen to everything that I don't have any knowledge about. This 45 caught my eye solely for that great art, with a mare superimposed with the Mare label name. My first thought was "I have to hear how this sounds, just because of that label." Couldn't find a single thing online about this 45, or the group, which sounded very mysterious as just "T.M.L." or the less mysterious, almost accountant sounding, "T.M.L. Associates." As you can hear, "Can't Take It No More" is a really gritty garage-y slow burner. I'm not too fond of how abrupt it ends, but when the sounds are this solid, I'll forgive that.