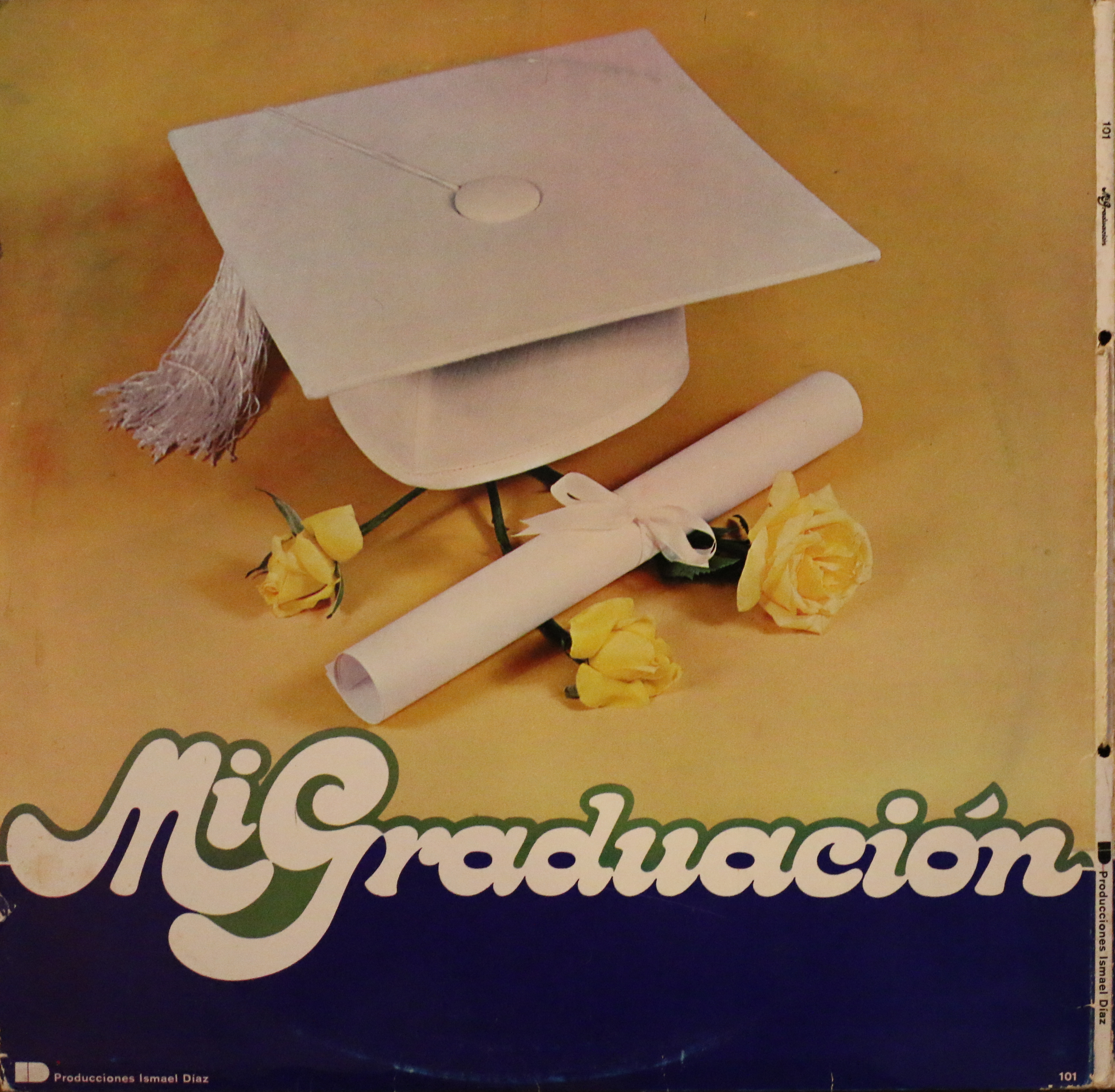 Ismael Díaz – El Aficionado
Ismael Díaz – Come Tu Eres
Ismael Díaz – Capricornio
For the first record shared of year nine, I've chosen a real mystery. I ran into this record at Groove Merchant in February, about a month after Cool Chris had been in LA for a Record Pop-Up that particularly focused on private press material. For some time now, I've been increasingly drawn into the weird world of private press records, and whenever I come across something that seems like one of these unique records, I force myself to give it a look and a listen if possible.
Running across this, I was intrigued by the fact that there was so little information. Even from just looking at the cover, it had the look of a graduation keepsake and opening things up only confirmed that, which you can tell from the pictures below. Given that there are no messages on the signing pages inside the cover, and only the dedication to "Tina y Ben," I suspect that this was something specifically created for a child/friend of the bandleader Ismael Díaz. That is unfortunately all of the information that can be gleaned from the record. There isn't information on the players, nothing about where it was recorded, not even anything about when it was recorded.
Chris didn't know anything about it either. He'd run across it while digging in his storage for oddities to bring down for the pop-up, but, clearly, everyone took a flyer on it in LA, so it ended up back in the shop. Even searching the internet for info on Ismael Díaz didn't yield a whole lot. There are a few Ismael Díaz's on discogs, but nothing featuring any of the music on this record. There's a record from 1970 by the Ismael Díaz Orchestra that could be the same Ismael Díaz, but little way to tell. Aside from Díaz's name and the song titles, the album appears to be a mystery.
What isn't mysterious at all is that when this band cooks, they seriously cook. A lot of the music is forgettable, but the instrumentals on the second side, "Capricornio" and "El Aficionado," (as well as the vocal "Come Tu Eres," with it's killer horns) are really solid Latin Soul/Jazz/Funk. The quality of those songs leads me to believe that this was definitely more than just a family/local band. I find it hard to believe that a group this good, would only record a one-off graduation gift as their album. But at least for the moment, it remains a mystery, and as ever, I'm grateful to have come in at the right time to the greatest place for records, Groove Merchant.