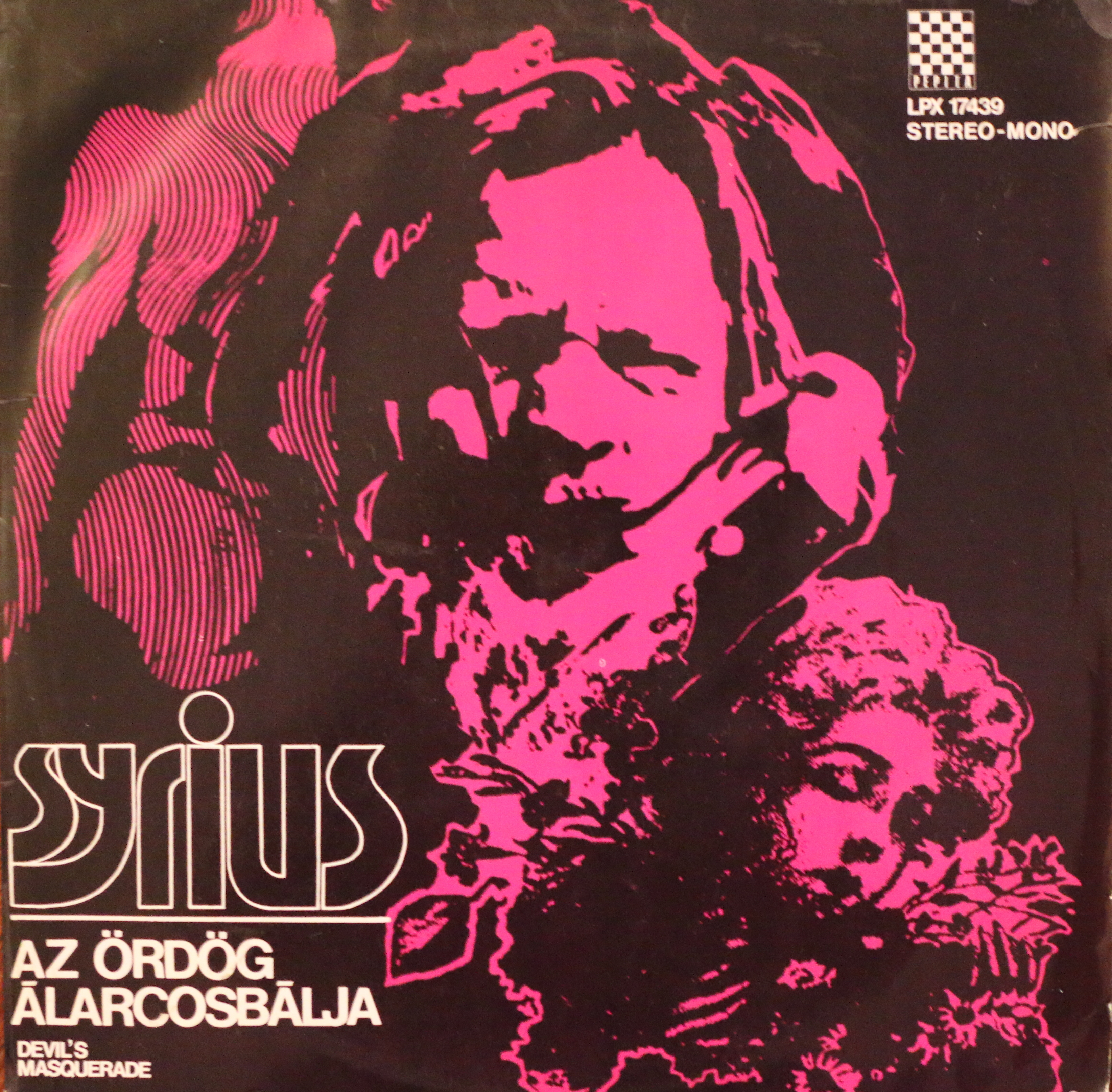 Syrius Devil's Masquerade
Syrius – Crooked Man
Syrius – In The Bosom Of A Shout
Whenever I run into records from Hungary out in the wild (in this case, Burbank's Atomic Records), my curiosity is heavily piqued. I don't know a lick of Hungarian, but I've been digging for records to know well enough that the late 1960s and early 1970s produced a lot of interesting interesting sounds in Eastern Europe. This album checked off a number of my "flying blind" (since Atomic doesn't have a listening station) markers. Crazy looking cover, check. Rock band with multiple reed players, check. Picture of a drummer with a drumstick in what I call the "jazz position," check. 1972 recording date, right in the sweet spot of psych/prog/jazz rock, check. With that checklist, the possibility of open breaks was roughly calculated at 70%, certainly high enough to take a chance on what was a moderately priced record (by Atomic standards) at $14.
Dropping the needle confirmed things in major ways. My instincts on records aren't always dead-on (in particular, there was a stretch last year where it was particularly bad and seemingly every record I bought was less than satisfying once brought home), but when they're dead on, they are dead on. While I might have preferred the band not singing in English, there was no way to argue with the music. As we like to say, this album has "breaks for days," open HEAVY drums, fantastic horn lines, just breaktastic sounds all over the place. Having said that, as you'll hear from "Devil's Masquerade," "Crooked Man," and "In The Bosom Of A Shout," Syrius don't make it especially easy for beat diggers. Many of the songs take their time to develop, and the band meanders (I mean that in a positive way here) around a lot of different moods, tempos and style changes along the way. But when they cook, they seriously cook, and I'm very glad to taken a chance ino order to share it with you.