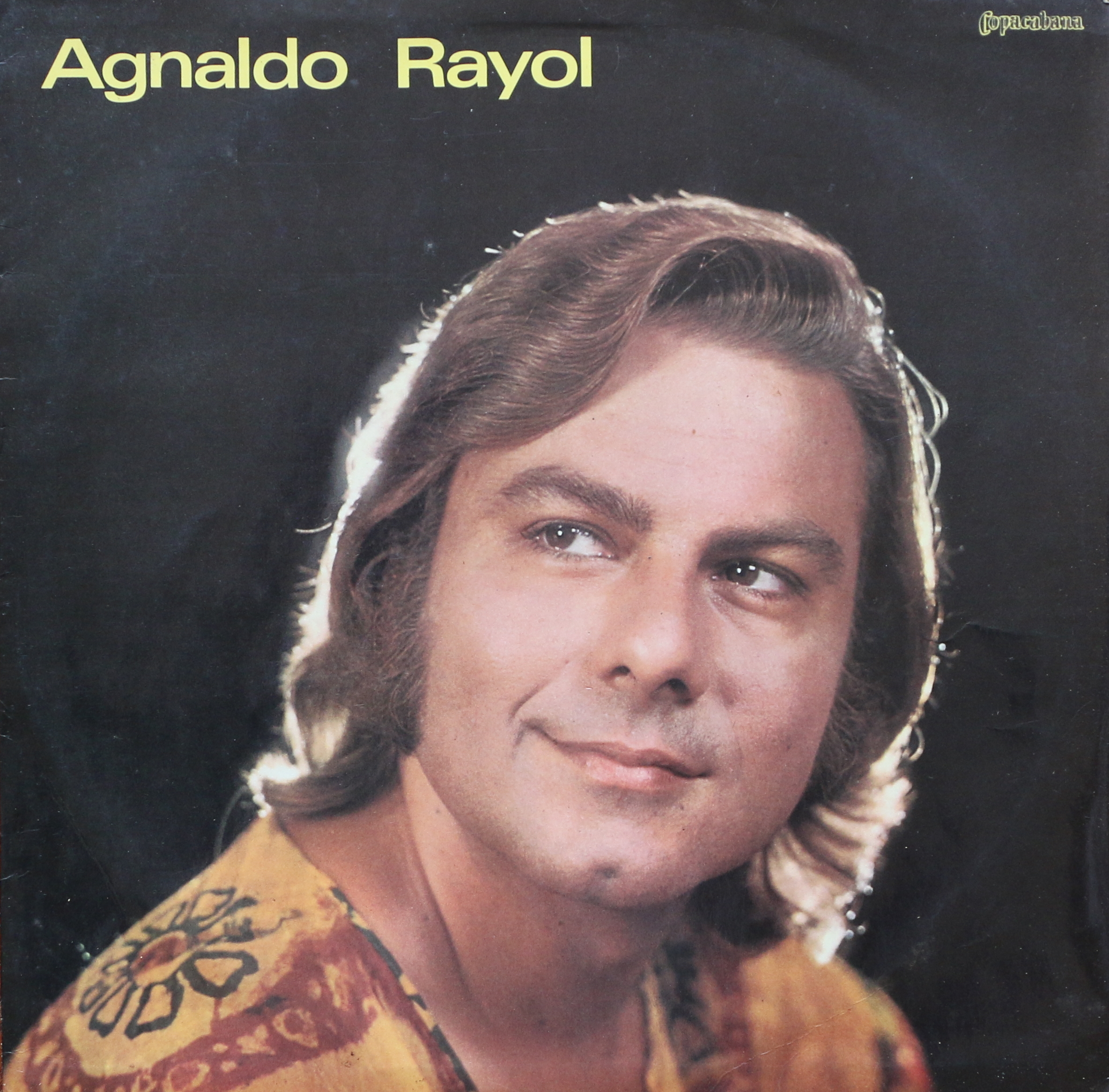 Agnaldo Rayol – Sumaúma
Agnaldo Rayol – Não Sou Ninguém (I Who Have Nothing)
Agnaldo Rayol – Nossa Paz
Agnaldo Rayol – Pra Você
Started off the July edition of the Melting Pot Radio Hour with "Sumaúma" and thought it made good sense to highlight this record now. I don't know much of anything about Agnaldo Rayol. Just by the glowing & knowing look he's giving on the cover, I thought he'd be an actor, and sure enough, he is, right up to the present time.
This record came into my collection through Joel Oliveira of Tropicalia In Furs fame. At the pop-up, earlier this Summer (well, maybe not technically the Summer), Joel had this on the wall with a post-it note saying to check out "Sumaúma." At a slower point in the day, I asked if I could drop the needle on a track on the house speakers, cueing up what I thought was "Sumaúma." In actuality I'd misread the label and played the song after it, which was a slower, schmaltzy, crooner with way too much emoting from Rayol. The tune got several weird looks from the vocals, but despite that, it also got a few to ask what it was, mainly because of the exquisitely produced drums that you hear on every song. So crisp, so punchy, they are a marvel to hear.
Though I really really REALLY dug that drum sound, Rayol's vocals were a deal breaker, at least until Joel walked up, and cued up "Sumaúma" properly and we all got our collective minds blown. Big beautiful blaring horns join those crispy drums, along with swelling strings and groovy worldless singing, and to top it all off, everything drops out at the end, leaving just drums and bass for the final seconds. Hearing all of that sealed the deal.
I was pleasantly surprised by the quality of several of the other tracks (and the fact that Rayol's vocals are more palatable when they're pushed up a notch on the turntables pitch control, as they are on the shared tracks above), including a cover of "I Who Have Nothing," which I hadn't realized was originally an Italian song, before being covered by a variety of American Soul Singers.
Unfortunately, I haven't been able to figure out who the drummer is on this album. Also, even though there is a bit of info on the back, it's not clear who was primarily responsible for the sound, though given that the only other album I have from the Copacabana record label from this period of time (the Jordans, which I'll feature tomorrow) has a kind of similar style, I suspect buying more records from 1970-1971 will eventually allow me to track each down. What I'm absolutely certain of is how thankful I am to Joel for putting this, and so many others, on my radar.