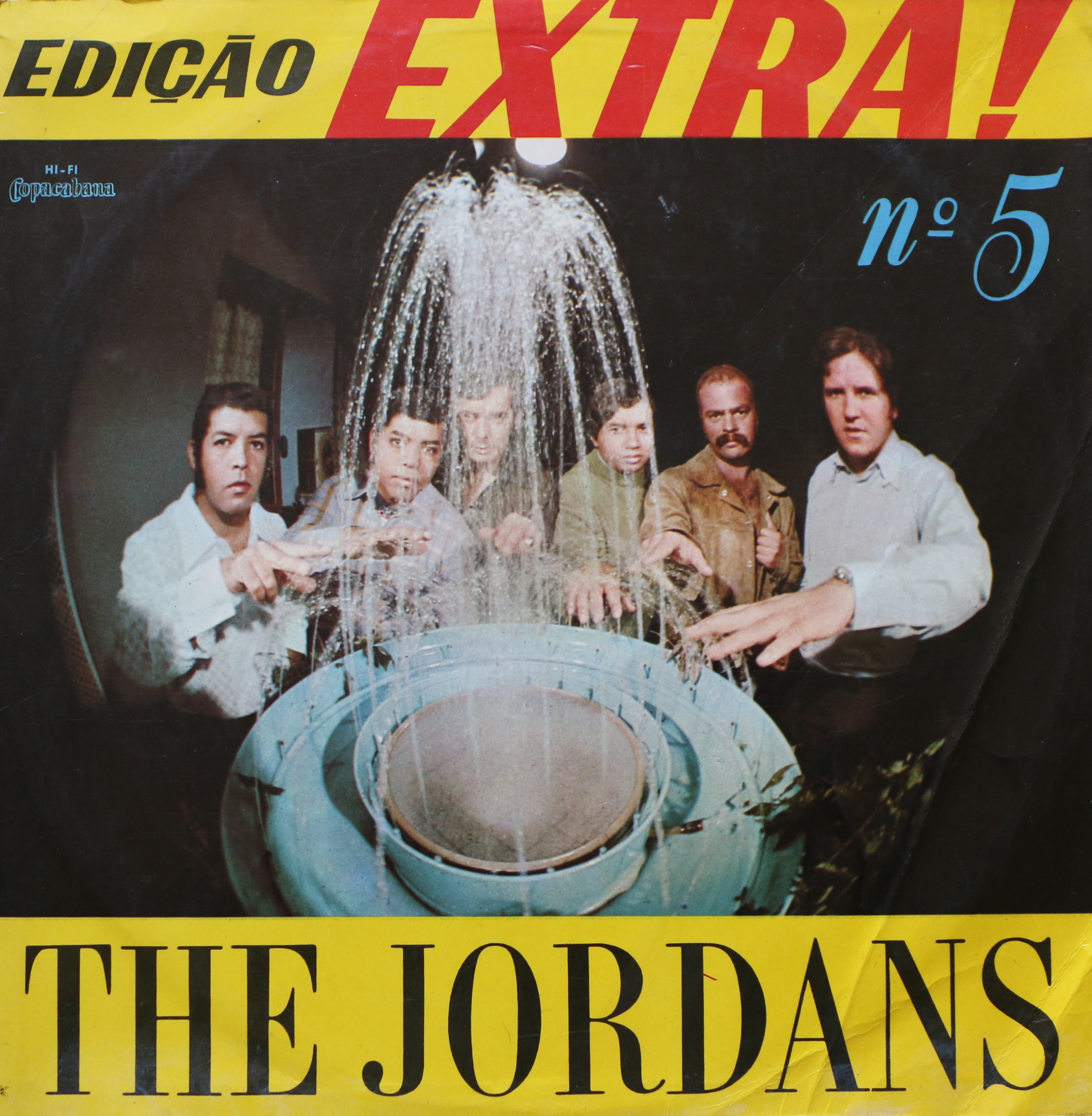 The Jordans – Thank You (Falettinme Be Mice Elf Agin)
The Jordans – Esqueça Baby (What Does It Take To Win Your Love)
The Jordan – O Triunfador
This is another of the records Joel hipped me to back in May. Like the Agnaldo Rayol record, this one had a little post-it attached that mentioned "Thank You" and something along the lines of "Killer Funk!" That was enough to get me to pick it up off the shelf, but noticing that "Thank You" listed "Sly Stone" as the writer was the thing that made want to drop the needle on the record.
The Jordans were a largely instrumental group, originally formed in the first wave of Rock'n'Roll in Brasil in the late 1950s and maintaining some level of popularity well into the 1970s. The title of this record, Edição Extra, translates as "Extra Edition," which would seem to be a play on the old-school newspaper term. I'm not sure if there was a real connection to that term, like there was an early version of a record and then they updated later with the "Extra Edition," but it's clear that part of what the title references is the "pop" nature of The Jordans style. Looking back at other editions, and other non "Edição" albums, the band seems to include between 6-10 covers on each record, essentially creating Brasilian versions of tops hits from elsewhere, mainly the U.S. or G.B.
This album features unmemorable versions of "Raindrops Keep Falling On My Head," "Venus," "Yester-Me Yester-You Yesterday," and "I'll Never Fall In Love Again," but then, at least oddly to me, there's Sly Stone's "Thank You," and Johnny Bristol's "What Does It Take To Win Your Love," which are extra solid. "O Triunfador" is also a solid cover, though I'm not sure who did the original (perhaps Uruguay's Los Iracundos?), but nothing outshines "Thank You," with it's smoky, slinky dark funk, creating a tone that's different than the original, though as in line with "Riot" era Sly Stone.