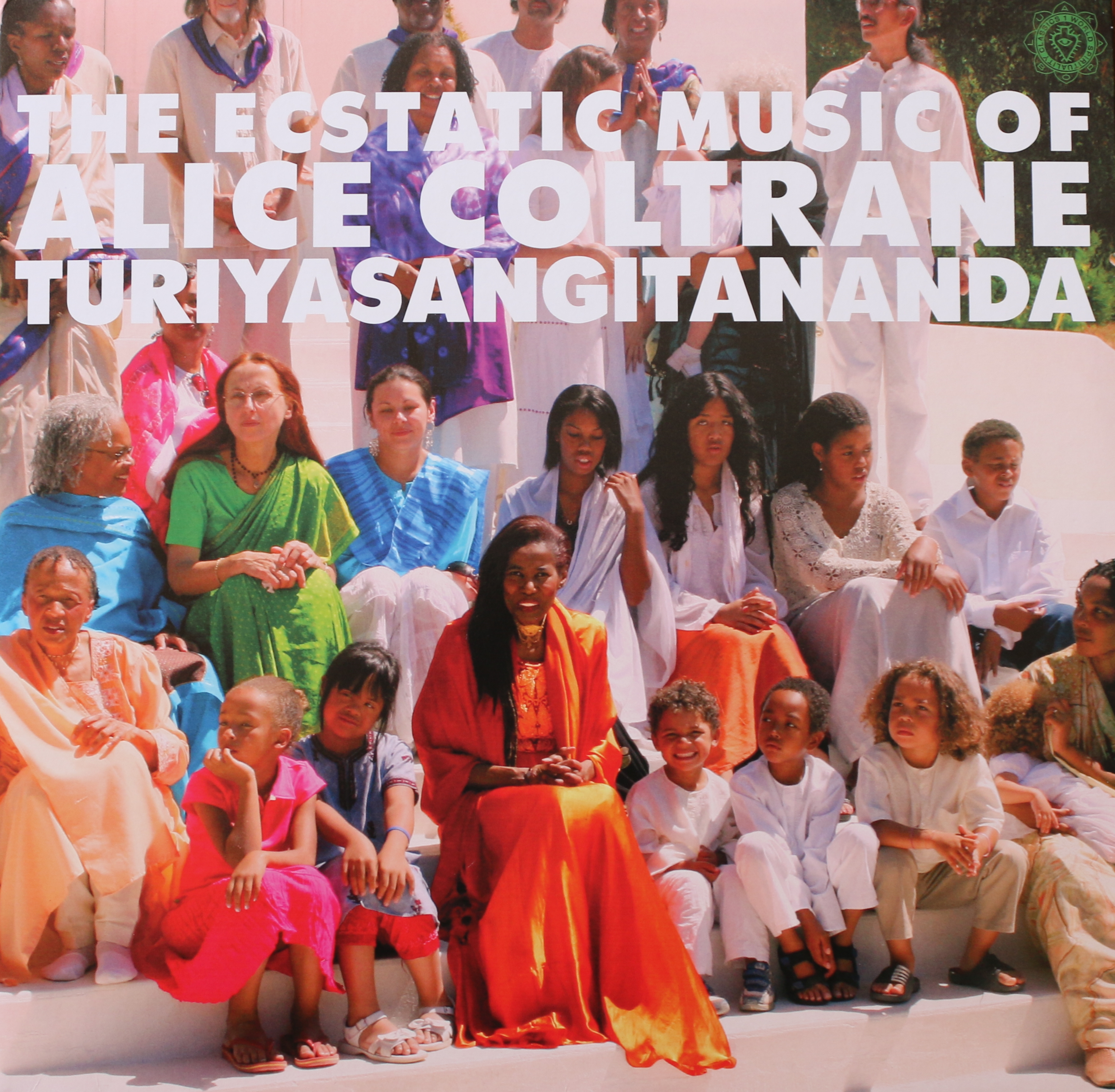 Alice Coltrane – Om Rama
Alice Coltrane – Rama Rama
Alice Coltrane – Er Ra
For the better part of the past decade, I've always been curious about the very rare cassette recordings of devotional music that Alice Coltrane recorded in the 1980s and 1990s. Though I'd been a fan of her music many years prior, it was only around the time I moved to LA that I heard about these recordings. Further, I had no idea that the place where she worshipped and gave spiritual counsel was still in operation and less than an hour's drive from LA proper. Thankfully, the good folks at Luaka Bop have put together this compilation to make these recordings more well known than they had previously been.
While the sound of these recordings fits within some of the recorded material Coltrane had become well-known for in the 1970s, it also stands apart and on it's own as a singular artistic achievement. There is an obvious influence, particularly in the use of Vedic chants, with spiritual music associated with parts of India, but Coltrane also incorporates aspects of her Jazz, Blues and Gospel heritage, to produce this unique sound.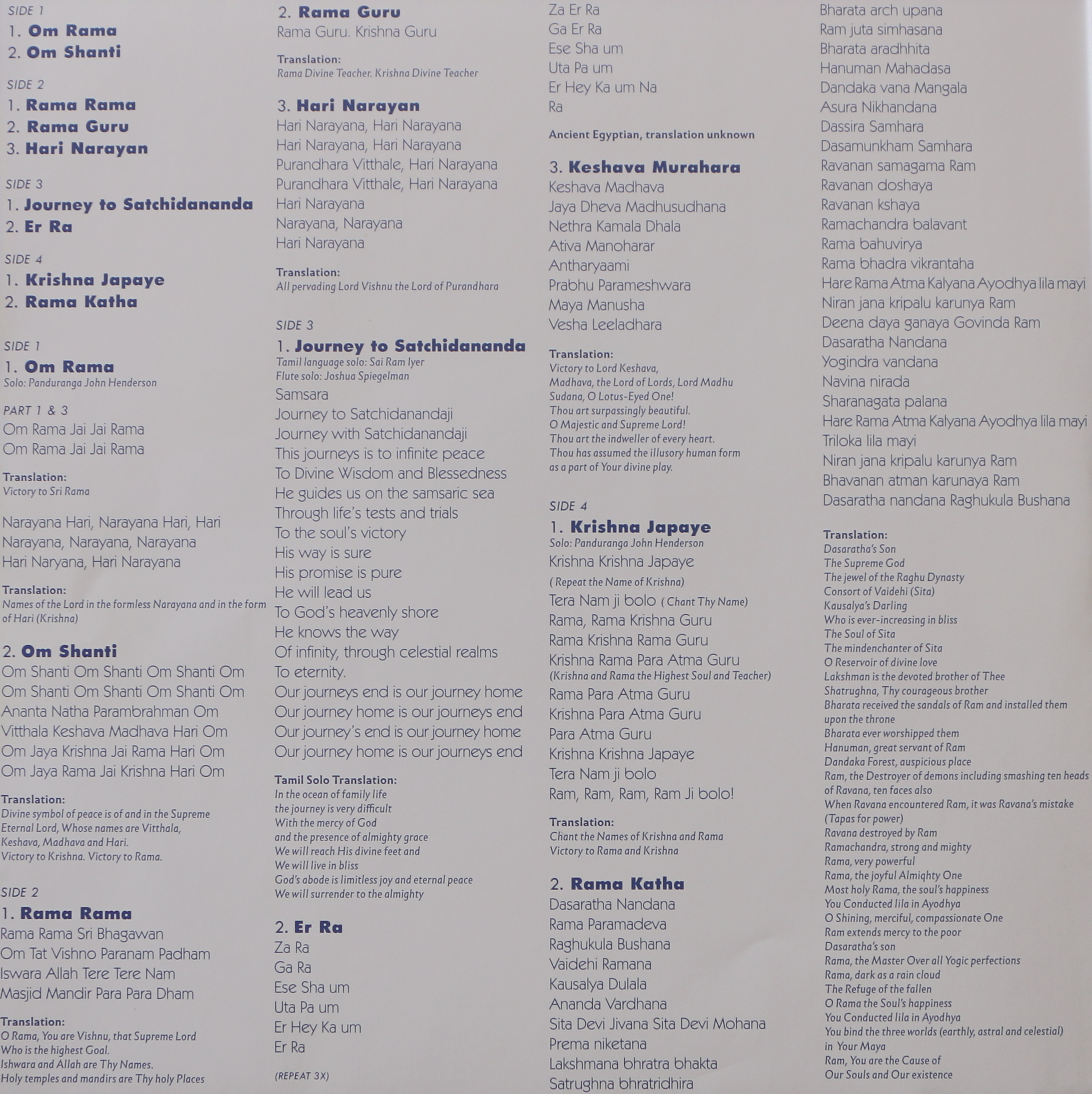 Joining Coltrane on these recordings are members of her spiritual community. On Sunday, August 27th, Alice Coltrane's 80th birthday, I had the extremely good fortune to attend what was described as a "Appearance Day Observance" at the Sai Anantam Ashram. As with the Eclipse at the beginning of last week, I feel at a loss for words to describe how beautiful the entire experience was. I've attempted to describe everything I saw, but running down everything that I saw and experienced seemed to not do the moment it's full majesty. As a religious service, it was one of the most spiritual events I've ever witnessed. What was most clear was the genuine and deep affection members of the Ashram had for Coltrane, or Turiyasangitananda as she was more often called in the company of these people during her later years. For this service, or what they described as an "Appearance Day Observance," to celebrate Coltrane's birth, several members of the Ashram spoke about her influence in their lives, from the kindness she had shown them, to even larger moments of spiritual rebirth/reflection that she guided them through. One of the members even performed a cover of Joni Mitchell's "Woodstock," changing the lyrics to fit Coltrane and the Ashram's community.
Shortly after that, a man began to play out a number of melodies on a keyboard/synthesizer, melodies which I now recognize because of the music on this collection. The members of the Ashram were not separated, nor were they given a privileged space, from the other people who did not directly belong to it, but had come to celebrate Coltrane's life and music. As such, people scattered throughout the room would have additional instruments to play, several types of drums, flutes, tambourines, shakers, etc.
In contrast to most worship services I have attended, where the musicians/choir are seated/standing together separate from the congregation, the members of the Ashram were dispersed and as such, instead of being in contrast and separate to everyone else, they blended in, giving the effect that there were even more voices singing. The musical part of the service went on, non-stop, for over two entire hours. It was just too much for a few people, quite a number of which left well before the music ended. The keyboardist also played around with people's expectations, because every time it seemed like a song was going to end, he would suddenly shift tempos, and a new song would begin. These false endings must have happened 7 or 8 times, and each time we would lose a few more stragglers. In some ways I felt like the length of the performance was a weeding out process to see who was really serious about celebrating this woman's life. Sitting through every single moment of each song was an extraordinary experience.
The man playing the piano, once he finally finished, having played non stop for over two hours, knelt in prayer besides one of the pictures of Alice Coltrane. I heard him mention something to the effect of, "Thank you for letting me be your son," though I didn't recognize him as any of the sons she had had with John Coltrane. It's possible that when he said that he meant it in a different way, but the emotion of the moment was overwhelming for him as he quite literally leaned on the shoulder of one of the other Ashram members and began to weep deeply.
I found the experience also deeply emotional and would highly recommend a visit if you are ever in the Los Angeles area on a Sunday (services are generally at 1pm). I'm not sure if the Ashram, and the surrounding area, are still up for sale, or will be sold in the near future, but for the time being, it fills my heart with great joy that every Sunday, the people who loved her and knew her best most. The music on this collection is a testament to that love and devotion, A True Love Supreme.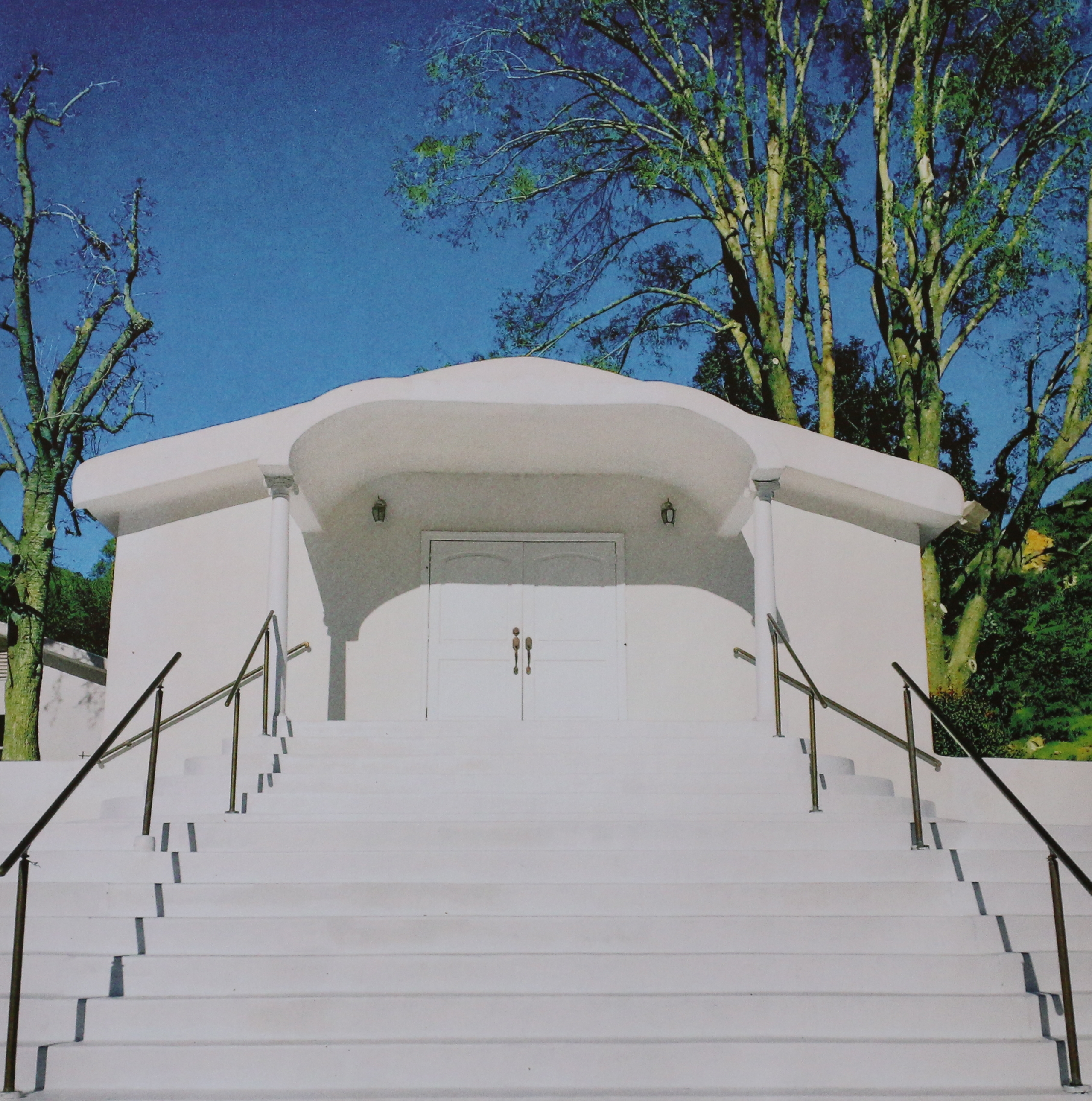 People should also take note that there will be a performance of much of this music on October 29th, as part of the Red Bull Music Academy Music Festival here in Los Angeles.