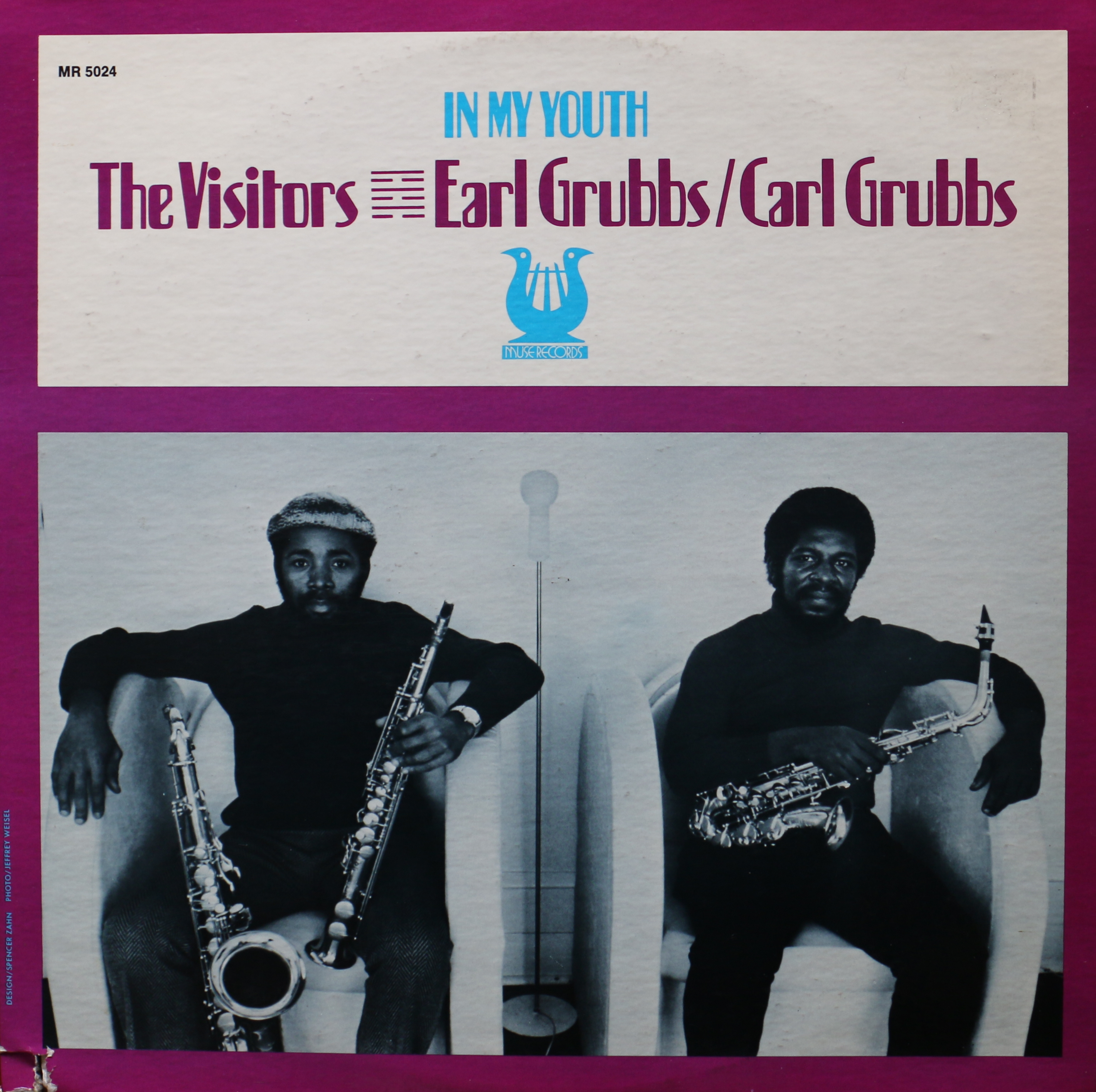 The Visitors – The Juggler
The Visitors – The Visit
The Visitors – Mood Seekers
In the past month or so I've been filled with a great amount of joy. I've experienced some amazing things, met some new amazing people, deepened connections with others and just enjoyed the past month or so. The musical equivalent of how I feel, and something that gives me great joy every time I hear it's opening notes is "The Juggler" from Earl and Carl Grubbs' group The Visitors. It's all in the opening call and response between the two Grubbs' horns and then in the cascading notes that fall from both men. The only other song I could think of that gives me a similar feeling is the opening of Coltrane's "A Love Supreme," with Elvin Jones' cymbal and then those truly pure notes from Trane that to me sound exactly like the first rays coming over the horizon of the new rising Sun. I haven't settled on such a distinct picture yet for "The Juggler," but it feels like a beautiful dancer, (or perhaps twin dancers) spinning round and round in rhythm with the horns. There are few sounds as lovely.
I'd actually had this record for several months before I discovered just how deeply in love I was with "The Juggler." Even worse, this record was one that I had my eye on at Atomic for several months in 2016…I've bought many other records in that time, many of them quite good, but none has given me the kind of pure joy I've gotten from "The Juggler." I suppose I could be bitter or regretful, but truly I'm just thankful to have run across this record at this time. The whole LP is quite lovely, The Visitors have a sound that skirts the edges of "A Love Supreme" style Spiritual Jazz, nothing too far out, but also nothing anywhere along the lines of conventional by 1970s Jazz standards. "The Visit" and "Mood Seekers" gives a sense of the rest of the LP, which also features a solid cover of Trane's "Giant Steps." Apparently the Grubbs were kin of Coltrane, Cousins according to Gary Giddins' liner notes, and the influence would have been clear even without "Giant Steps" inclusion. But unlike the countless saxophone players who became Coltrane sound-a-likes in his wake, The Grubbs (along with the players listed below) follow Trane in spirit and make a joyful sound all their own in the process.