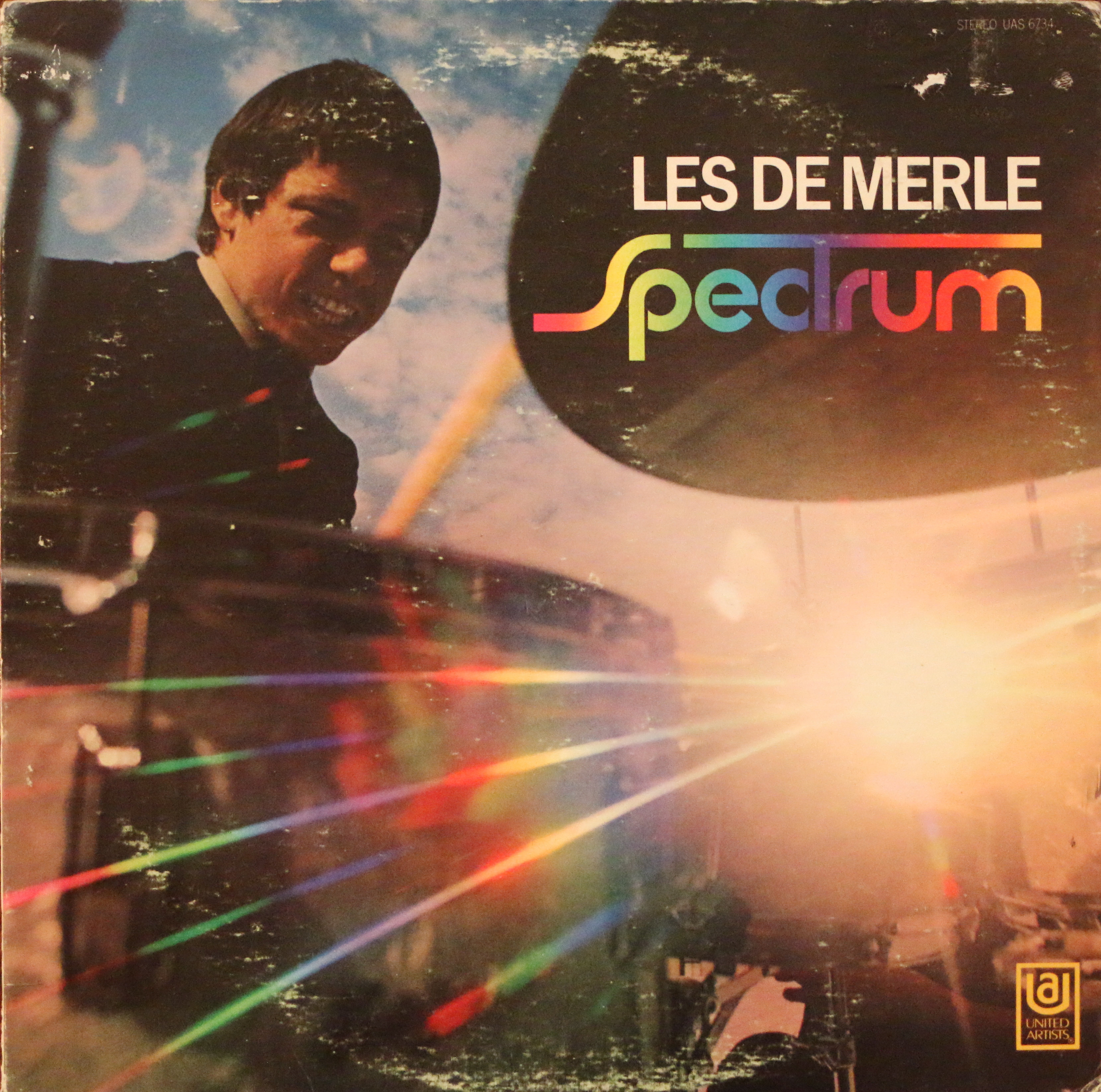 Les DeMerle – A Day In The Life
Les DeMerle – Aquarius
Les DeMerle – Deflections 1, 2, 3 & 4
Les DeMerle – Underground
Today would have been Matthew Africa's 46th birthday and every year around this time we pay tribute to him here on Melting Pot. For me there are two kinds of "Matthew Africa records," the direct ones, which I know he had, or heard him play or had conversations about, and the indirect ones, ones that simply remind me of him, or his aesthetic in collecting. This record from drummer Les DeMerle is one of the former, in fact it even came originally from Matthew's collection. The reason most people know this album is because it contains the original sample for one of the most cherished Golden Era tracks, O.C.'s classic "Time's Up." For my money, the introduction to the song, that serves as most of the sample in "Time's Up," is one of the greatest intros of all-time. It's so absolutely different than the original sounds from the Beatles track, that the inspiration for it seems almost cosmic. Like so many other samples I've tracked down, it almost sounds like it was recorded especially for Hip-Hop trained ears to dig, chop and loop. Just an amazing sound. I've always been less enamored with the rest of the track, but it is a solid cover, it's just that it gets overpowered by those first 25 seconds of the song.
For a long time I'd always thought of this album as a mere "one-tracker," but actually there's a lot of quality on here, if you dig the late 1960s "updated" big band style that began to incorporate Rock, Funk and Experimental elements. "Aquarius" isn't just a solid cover of the most famous track from the musical "Hair!" it's also a solid Brazilian flavored tune that features a clean and upbeat drum break from DeMerle. "Underground" would find a happy home on most of the Blue Note or Solid State releases from this same period of time, with it's slinky and swinging style. "Deflections 1, 2, 3 & 4" closes out the album itself with a varied sonic assault, that showcases DeMerle's lightning quick funky rhythms as well as the dexterity of many of the players of his band. I'd always thought that DeMerle was an older Big Band dude who was changing his style, ala Buddy Rich in the late 1960s, but he actually didn't have much of a stint in a big band until working with Harry James a few years after this recording. Spectrum provides just that, a spectrum of sounds of the time, leaning heavy on the big-band sound, but incorporating many others as well.
As with the other few albums that I have that belonged to Matthew, this album holds a cherished place in my collection. Whenever I hear the O.C. track or the full DeMerle version of "Day In The Life," I can't help but think of Matthew, sitting behind the controls of the soundboard at KALX, with his box of records to the side. I don't think there will ever be a day where I don't miss Matthew's presence in my life. Because of the massive influence he had on how I listen to music, I doubt there will ever come a day where his presence isn't clearly felt in the music that I play. Eternally, rest in peace my friend.