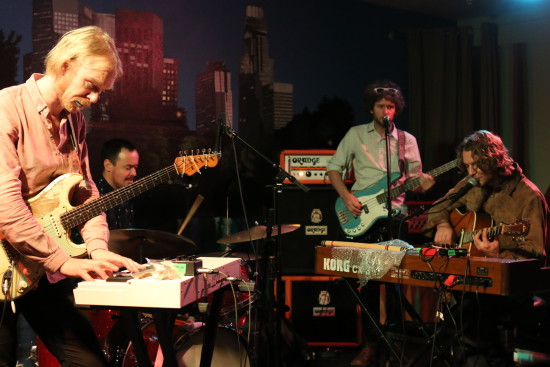 Here is our interview with the Swedish Psychedelic band Dungen. This interview, years in the making, almost didn't happen. I had been in talks to bring the band in for an interview & performance, but the situation at KPFK made it virtually impossible to do the interview at the station. After a suggestion from a friend, I decided to do something I've never done before and I booked a couple of hours at Bedrock LA rehearsal space, paying for the time, space and equipment out of my own pocket. In order to understand why I went through so much to make sure this interview would happen, I have to take you back a few years.
I began my career in radio at WRAS, Album 88, and while I did a number of amazing interviews while there (particularly of my heroes Max Roach and Bobby Seale), when I left the station I was really turned off from interviewing artists after a few bad experiences towards the end of my time in Atlanta. At WORT & KALX, I did exactly two interviews (one at each station) and had no real desire to do any others. But in 2007, as I was driving around Berkeley, I heard Matthew Africa play "C. Visar Vagen" from Dungen and later walked into Amoeba as "C. Visar Vagen" was playing and for the first time in years, I really wanted to not only know more about this band, but to have a conversation with them about their music. That spark is what eventually led me to not only return to radio at KCRW, but to eventually land at KPFK where I could produce my own show and book my own interviews. During my time at KPFK, I had around 60 guests into the station for interviews, guest DJ sets and performances. I'm proud of all of them, but for all the reasons mentioned above, this one holds a special place in my heart.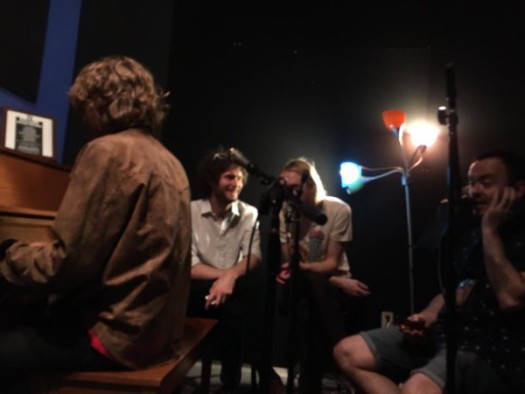 During our interview, we talk about the earliest years of the band, how the core quartet, featuring Gustav Ejstes, Reine Fiske, Mattias Gustavsson and Johan Holmegard, came together organically over the course of the band's history, the latest release Allas Sak, which translates roughly to "Everyone's Thing" and what that phrase means to the band and we spend quite a lot of time talking about the process of making music for this band, including some fascinating insight into how the band visualizes their music through images (such as "this is more like a gentle stream" or "more like the morning dew") and the precious influence of Gustav's mother. The interview also features music from the band, "Flickor Och Pojkar," "Allas Sak," and "En Gång Om Året" from the new record, as well as a couple of older songs that are personal favorites (including the much discussed "C. Visar Vagen"). Big thanks to Jessica Weber, Mark O'Donnell and Rachel Barnhart for their help setting this up, Mark Maxwell for helping with the sound, Bedrock LA for the space and most importantly thank you to the band for being so gracious with their time and so exemplary with their music. While it is a shame that the recording of their performance ended up being unusable for airplay, I am so very thankful to have been able to spend that time with the band and very proud of the interview that we were able to record and broadcast and share with you here.