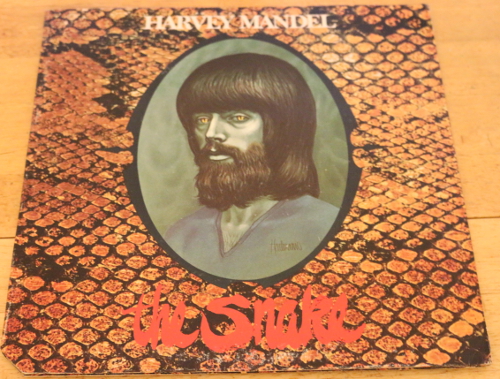 Harvey Mandel – The Snake
Harvey Mandel – Bite The Electric Eel
Harvey Mandel – Peruvian Flake
I wasn't really planning on posting this record anytime soon, but when Harvey Mandel turned 70 years old on March 11th, there was a beautiful and touching appreciation for the man posted to Aquarium Drunkard that detailed the terrible times that Mandel's been going through over the last several years. Just calamity after calamity, in recent years Mandel has been diagnosed with Nasal Cancer, lost both his mother and his son, and even his dog has come down with cancer. Josh Rosenthal's post mentions that if you appreciate Mandel and have the ability to help him during these trying times, you can donate directly to his paypal account via harveysnake[at]comcast.net or via the Help Harvey Mandel website.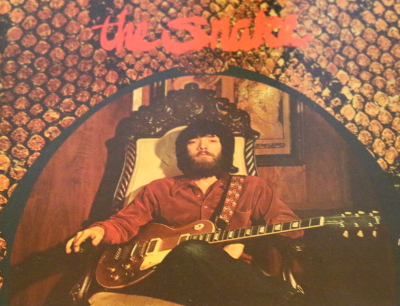 Mandel is one of my favorite guitarists, though he's been fairly overlooked, his sound is so iconic and so repeatedly fantastic. From his debut along with Charlie Musselwhite, to his many varied and adventurous solo LPs, to stints with Barry Goldberg, Canned Heat and John Mayall, he's laid down some of the most beautiful guitar lines and gorgeous sustains of any guitarist since the 1960s. This particular album that I'm sharing is the one that carries his nickname, "The Snake." In contrast to the more psychedelic sound of 1968's Cristo Redentor (which was one of the first records I shared on this blog back in 2009) The Snake features a more muscular and funky sound, in a slinky groove on the title cut to more upbeat tracks like "Peruvian Flake" and "Bite The Electric Eel." It's a sound that's well known by Hip-Hop and beat heads and one that I can't imagine never have hearing. Felt the need to post something and maybe direct people, not only to the music, but also to help out this extraordinary musician in his time of need.
Peace,
Michael