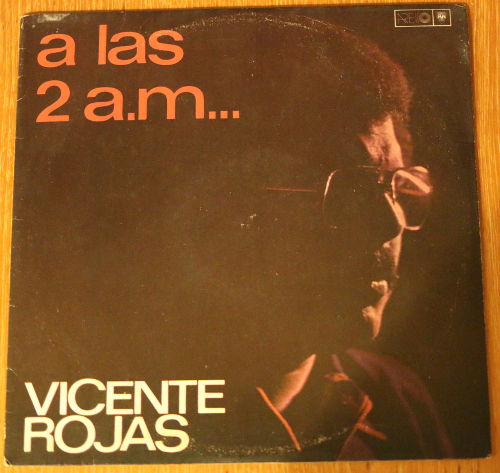 Vicente Rojas – Esto No Es Para Bailar
Vicente Rojas – En La Nieve
Vicente Rojas – En La Orbita
September has belonged to records dug up in Havana, and for the last Dig Deep of the month, I thought I'd share this record from bandleader/producer Vicente Rojas. Like most of the music that I grabbed at Seriosha, I hadn't heard anything about Rojas prior to getting this album. Since there's no turntable there and I didn't bring one with me, the music was going to remain a mystery until I got back home. When I went through the stacks, I pulled out way more records than I could afford and thus had to make tough choices about what to keep and what to leave behind.
With so little knowledge of many of these artists, I tried to focus on two things, instrumentation and catalog numbers. Without any recording dates mentioned on records, all I could do was compare this album to albums I already knew their recording dates. Having owned 3 or 4 Juan Pablo Torres albums from the mid-1970s to the 1980s gave me a way to contextualize what the album might sound like. Based on those records I knew this was late 1970s or early 1980s. Looking at the back cover revealed a long list of musicians, including a keyboardist who was listed as playing synthesizer, clavinet AND piano, but no listing for a singer/vocalist. That gave me the impression that this would be an instrumental album. Those two facts were more than enough to keep this record in the pile I eventually bought and brought back.
When I finally did get a chance to put the needle to the record, I was pretty blown away. "Esto No Es Para Bailar" is the first track and it was as if Giorgio Moroder had recorded an album in Havana, as totally spacey organ sounds eventually burst into a disco beat. "En La Orbita" has the feel of a song from a John Carpenter Horror film and "En La Nieve" bridges the gaps between these prior two favorite songs. It might take me a while to find out more about Vicente Rojas, but this was a most welcome introduction.
Cheers,
Michael