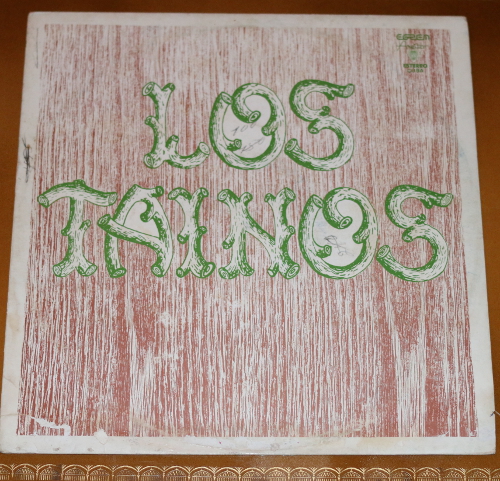 Los Tainos – Amor Mio
Los Tainos – Conjura
Los Tainos Te Digo Que Se Acabo
It's gonna be my honor to return to Funky Sole at the Echo this Saturday, November 8th, for a guest set spinning soul, funk and whatever else I can get away with 'round Midnight. I'm currently pulling records, thinking about what kind of sounds I want to bring out for the people and realized I hadn't posted this album from the Cuban outfit Los Tainos. Because of the long standing embargo this country has with Cuba, you don't run across many Cuban records out and about here in the States. I got this one in addition to several others from a dealer out of Japan. I'd first heard "Amor Mio" on the amazing Si Se Puede collection put out by Waxing Deep back in 2007. That collection was a revelation uncovering the sounds of 1960s/1970s Cuba and the wealth of amazing funky sounds coming out of the island at that time.
I don't have a lot of info on Los Tainos, other than the Cuban musical maestro Daniel Guzman. "Amor Mio" has an almost understated style in comparison to some of the big band inspired tracks that dominate the album, but it sure is funky. When the band finally slows it down again towards the end of the record, with back to back boleros, or as their described here "Bolero Beat," that similar subtle funk comes back. The album's closer "Te Digo Que Se Acabo" almost feels like two different songs, starting off as nothing special, but then making an aburpt left turn in hardcore percussion driven latin-funk. Just when they get in the groove, it seems like the song is gone, but they've certainly left quite an impression. As far as I can tell this is the only release from the group, which really is a shame. Then again, especially for us in the States, perhaps we should be thankful to even be able to hear these funky sounds out of Cuba.
Cheers,
Michael