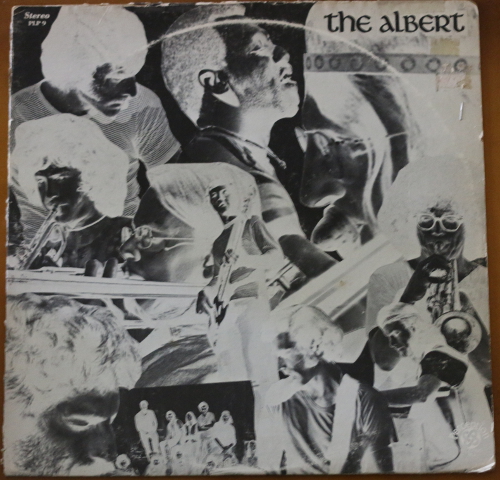 The Albert – Pity The Child
The Albert – Misery
The Albert – Been So Good (For So Long)
As best I can gather, the Albert were a rock & soul group out of New York. They released a couple of records for the Perception label, which both appear to have come out in 1970. The debut record is even rarer than this one, their second album, even though many of the same songs are on both records (though apparently in different arrangements). To my ears they remind me of a smoother, less psychedelic version of Demon Fuzz. This was another record that I got at the September 2014 Beat Swap Meet, also from Andy of the Record Jungle. When I arrived there were already at least 10 people going through the records in Andy's spot. Directly in front of me, a guy was browsing through the records and picked out this one to take a look. A buddy of his shared the news that it was a good record and that it had breaks on it, but for whatever reason, the guy didn't decide to hold on to the record…as soon as he left that box, I swooped in and grabbed it quickly. I'd been aware of this record for years, but had never actually run into a copy of it. With the more than affordable price of $10, there was no way I could let it slip by.
When I got a chance to listen to the break-laden early parts of "Pity The Child" and "Been So Good," I was very pleased with my decision to pick this one up. A full listen to "Pity" caused me to realize that I'd heard the song sampled before, as it reminded me immediately of Gonjasufi and Gaslamp Killer's song "Made." Interestingly enough the sample for the song is listed online as belonging to Wanda Robertson, who also recorded for Perception. Many many moons ago I used to own a copy of that record, but couldn't remember any of the sounds on it. Turns out the Robinson track is essentially an instrumental version of "Pity The Child" just with Robinson's spoken word layered on top of it. I think the bad loses a bit of their verve the more upbeat they get, but when they keep it slow and low, it's a special mix of sounds.
Cheers,
Michael