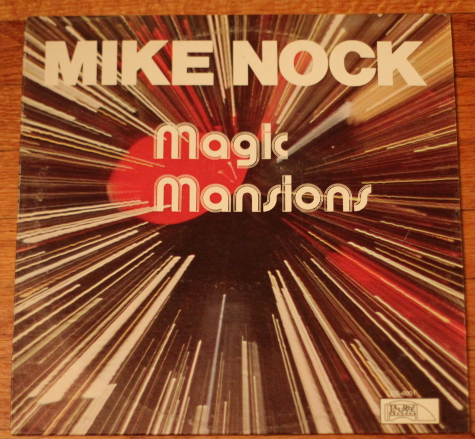 Mike Nock – Blackout
Mike Nock – Magic Mansions
Mike Nock – Mambucaba
Sometimes it really is all about the cover of a record. Something about the way the graphics were put together on this one just screamed "There will be jazzy breaks on this LP." It took me a minute or two to remember the name Mike Nock, but once I did that sealed the deal. Nock was a member of the fusion group the Fourth Way, along with Michael White, Eddie Marshall and Ron McClure. McClure is featured on this record, so it's kind of a 1/2 of the 4th Way (which I guess would be the 2nd way?) but added into the mix is the always alluring saxophone of Charlie Mariano, who like Nock, started off playing straight-ahead hard-bop but made a turn towards fusion styles in the late sixties and early seventies. Aside from those three, there's also some rather breaktastic drum work from Al Foster, who cut his teeth with Miles in the early 1970s and certainly lays the voodoo down on "Blackout" and the title cut. Quality jazz fusion is often hard to come by once we get into the late 1970s, so this was a welcome find and is worth digging up on your own.
Cheers,
Michael