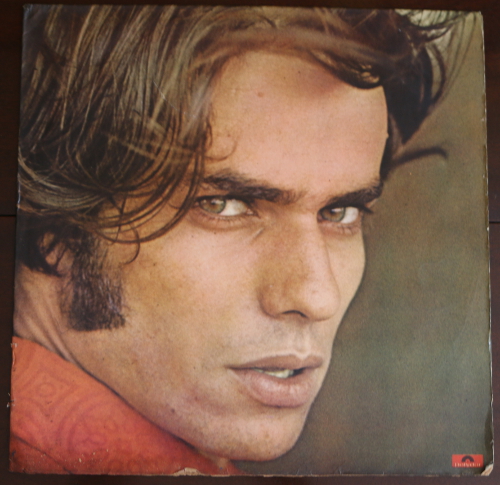 Ronie Von – A Maquina Voadora
Ronnie Von – Baby De Tal
Ronnie Von – Imagem
A week ago here in LA, Brasil came to town in the form of Joel Stones and his legendary store Tropicalia In Furs, roughly two years after closing down in NYC. As of yet, Stones hasn't fully set up shop, only a pop-up store for a weekend, but from the response, he seems like he'll be back. As a fan of Brazilian music from the 1960s & 1970s, it can be extremely difficult to get these records here in the states. Out in the wild of "regular" stores, you'd be lucky to run into a greatest hits collection. If you go the Ebay/Dicogs route, you'll be paying shipping costs that are almost as expensive as the records themselves and waiting for a month before they arrive (IF they arrive!). So, a store like Tropicalia In Furs, dedicated to rare, psychedelic and funky Brazilian music is a dream come true. If not for my upcoming trip to Cuba, I would have gotten many more records than I did and spent significantly more money.
I was able to get a nice little haul, mostly just solid titles, but a couple of rarer ones that I'll definitely feature here in coming months.
This Ronnie Von record was one that I tried to win from a online auction that Stones did last year. Recorded in 1970, this album walks the tightrope between the rocking MPB sounds of Roberto Carlos and the fuzzy soul of Tim Maia or Erasmo Carlos. "A Maquina Voadora" and "Imagem" both bring the fuzz and have a lovely headnodic sound. I'd heard those tracks and knew what to expect for most of the record. "Baby De Tal" was a surprise, toned down, much more soulful and emerged as my favorite track. My ears and yours are made all the better by having Tropicalia In Furs back on the scene, here's to hoping that the store opens up full-time in the very near future.
Cheers,
Michael