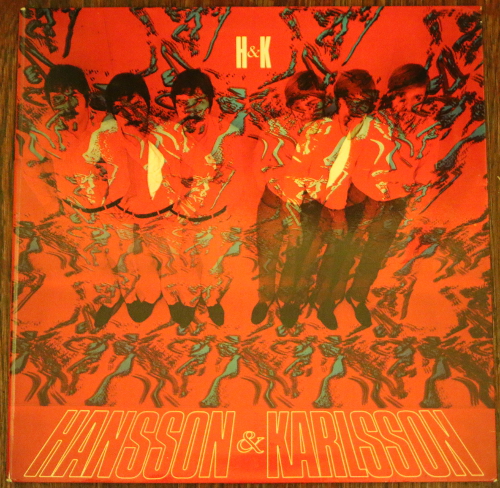 Hansson & Karlsson – Tax Free
Hansson & Karlsson – Triplets
Hansson & Karlsson – Collage
I must have been some crazy providence that the same week I got a copy of that Bruce & Vlady record, I ended up tracking down this LP over at Atomic in Burbank. I knew the name, "Hanson & Karlsson" because Jimi Hendrix name-checked them when he performed a version of their song, "Tax Free," but had never heard their sound. After having had my mind blown by the organ/drum sound of Bruce & Vlady after a first listen, I had it blown all over again when I dropped the needle on the original version and heard that Hammond blazing and those drums crashing all over the place. My mind quickly became obsessed with another Swedish band and so I haven't done nearly enough digging into the band, but it's something I'm looking forward to doing cause I can't imagine the breaktastic bounty that is waiting for their material recorded in 1968 and 1969.
Cheers,
Michael