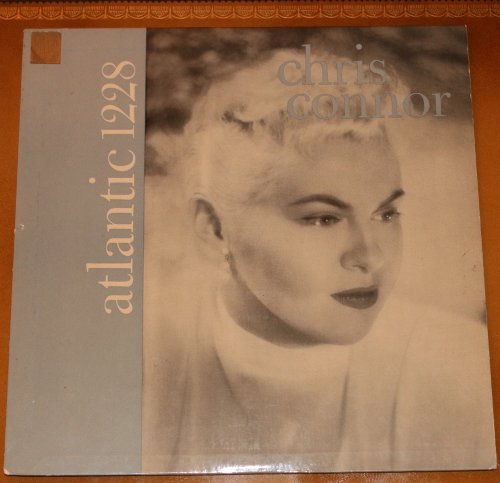 Chris Connor – Where Are You
Chris Connor – Ev'rytime
Chris Connor – Get Out Of Town
As I've mentioned here and on the radio show, I've been on a major jazz record kick here in 2014. Quite a lot of that started earlier in the year when I ran across a couple records from vocalist Chris Connor while at Groove Merchant in San Francisco. While I was familiar with the name, I couldn't recall here voice, but from the moment I dropped the needle to this album while at the store, I was in love.
Chris Connor was associated with the "cool" school of vocalists coming out of the 1940s and early 1950s, including Anita O'Day and June Christy. She actually got her big break when Christy recommended her as a replacement with Stan Kenton's band. While I love a lot of the vocalists associated with this period of jazz, what I feel like sets Connor apart is not only how cool and effortless her singing sounds, but also the hint of vulnerability in her phrasing.
This album was her debut on Atlantic, after recorded some splendid sides on the Bethlehem record label. It's actually a historic record, as this album was the first from a white jazz vocalist to have been released on the label, which by the mid-1950s was especially associated with Rhythm & Blues. This album, and several of the ones that followed for the label, have a mix of jazz and pop stylings. Most of the pop stuff with the strings and background vocals I can do without, it seems a waste of Connor's talents, but when she's with a smaller group (that on this album features John Lewis, Connie Kay, Oscar Pettiford and Barry Galbraith), as she is on "Where Are You" and "Ev'rytime," the results are simply stunning.
On a more sociological note, I find artists like Connor fascinating, singing heterosexual love songs and never publicly being able to acknowledge the woman you love, at least not while your career is in full swing. I wish she were still alive or there were more interviews with her or her partner to detail what that life was like. Thankfully we have the music and in that music there are many layers of wonder to consider.
Cheers,
Michael