***Honorable Mentions: Hansson & Karlsson – Monument [Atomic Records, Burbank], Vicente Rojas – A Las 2 A.M. [Tienda Seriosha, Habana Vieja, Cuba], The Perfect Circle – S/T [Atomic Records, Burbank], Horace Silver – Spiritualizing The Senses [Crate Diggers Record Fair, DTLA], Jards Macale – S/T [Tropicalia In Furs Pop-Up, Highland Park]
5. Muddy Waters – After The Rain – Cadet Concept [Gimme Gimme Records, Highland Park]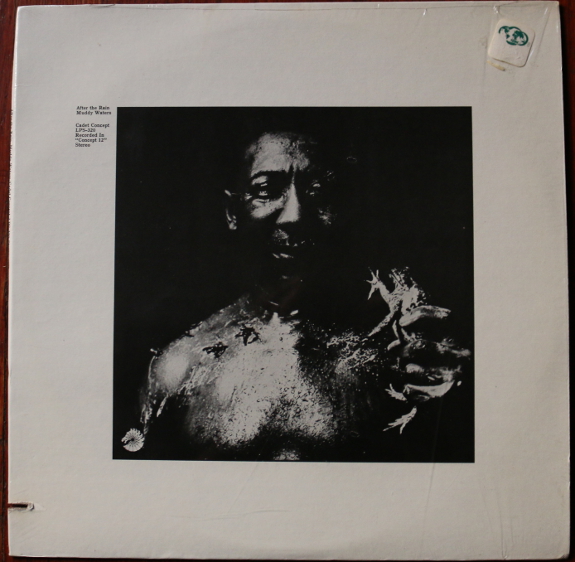 Muddy Waters – Bottom Of The Sea
I've featured this record here already, but strangely enough, it seems I didn't share the story behind how it came my way. Maybe the second or third time I'd been at the new location for Gimme Gimme, it turned out that comic Marc Maron was also there in the store. From what I hear, Maron really loves the store and has even filmed portions of his show there. On this particular day the owner was trying to get Maron interested in a couple of records that I'm extremely familiar with, the Howlin' Wolf album and this album from Muddy Waters. Apparently he'd bought Electric Mud recently and seemed pleased with the Howlin' Wolf record, but since this one was sealed and he couldn't listen to it at that moment, he passed. Roughly 5 seconds after he left, I immediately went up to ask about this record, something I'd never seen "in the wild," and a couple minutes later I was on my way. The album isn't as wild as Electric Mud, but it's still got that sludgy psychedelic sound, mostly courtesy of guitar master Pete Cosey. Very very happy to have this in my collection.
4. Modo – 7″ – Melodiya [Tienda Seriosha, Habana Vieja, Cuba]

As I mentioned previously, I was just as excited being in Havana to dig for Cuban music as I was about the possibilities of finding music from the Soviet Bloc, Africa or other places in Latin America. Picking this one up was a no-brainer, given that it seemed to be clearly from the 1970s and the band was also billed as a "instrumental ensemble." Turns out only the A-side was an instrumental, a real proggy one at that, but the B-side featured two hard-core funk songs, including the break-tastic song I shared from this previously and "Ziedu Karalis" which I share here. I'm looking forward to picking up more from the band this year, now that I know a bit more about them.
3. Achim Reichel – AR4 – Zebra [Crate Diggers Record Fair, DTLA]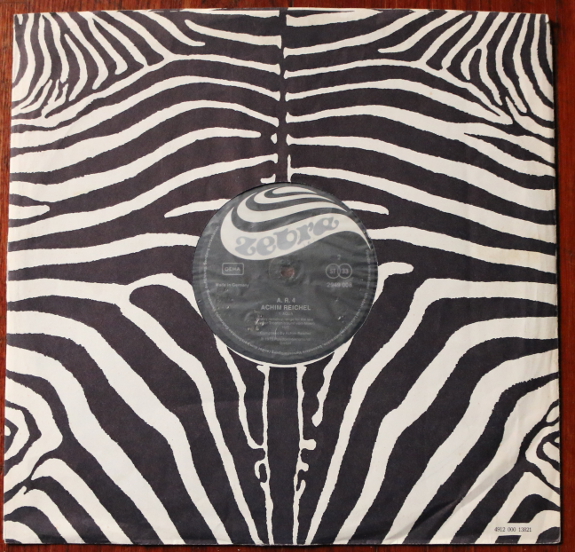 In terms of pure aural enjoyment, I think I've probably listened to this album the most in the later half of the past year. At some point in the near future I'll share more from it in a Dig Deep post. Achim Reichel put out several Kraut-rocky albums in the 1970s. This one came my way at the inaugural Crate Diggers record fair in L.A. I didn't have a great deal of money, but was hopeful that I'd run into some interesting titles. I didn't even make it past the second table. Picked this up from a Vegas dealer who had a lot of solid and interesting records. This record didn't have it's original cover, was just in a white sleeve with "Zebra" written on the front. Perhaps because the print on the label was so small, it seemed that someone though that Zebra was the artist, instead of rightly noting Reichel's name. Turned out to be a very good thing for me, since this record often sells for $100+ and I got it for $5.
2. Ensemble Al-Salaam – The Sojourner – Strata East [Groove Merchant, San Francisco]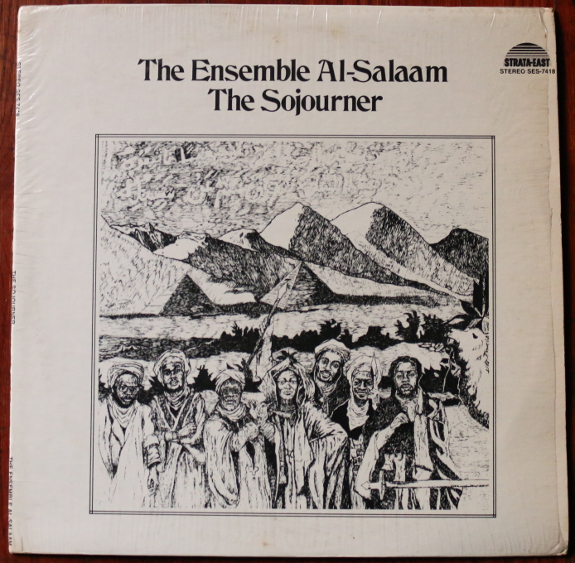 Ensemble Al-Salaam – Optimystical
Sometimes finding great records is just about timing. In this case, the record Gods smiled on me during a one-day trip to the Bay Area and to the Groove Merchant. Cool Chris wasn't there, but B-Cause was able to call him up at the WMFU record fair to discuss the records I'd brought to trade. If not for that, I wouldn't have had the money to pick up this record, one of the rarer ones on the already super rare Strata East record label and one of the deepest Spiritual Jazz records I own.
1. Rafael Somavilla – Instrumental – Areito [Tienda Seriosha, Habana Vieja, Cuba]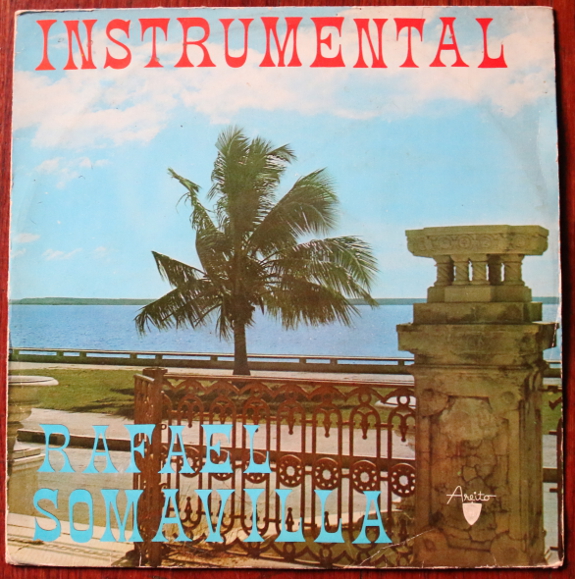 Rafael Somavilla – En Casa Del Pobre
Spending several days digging through the crates at Seriosha's in Havana was one of the great vinyl experiences I've ever had. Part of what made it even more memorable was the process after returning to the States, spending hours cleaning off the 45s and LPs and then dropping the needle on the things that I had found. Even though I thought I knew a little something about modern Cuban music from the 1960s and 1970s, the vast majority of the records I bought were things that I had virtually no idea what they were going to sound like. As I've shared earlier, this Rafael Somavilla record was the one that surprised me the most, in terms of the diversity of sounds that were coming out of my speakers. All of the records I brought back from Havana were not winners, but even if 90% of them had turned out to be ruined, warped or scratched up, finding this record would have made up for them. We'll see what I find on my second trip to Havana later this year.