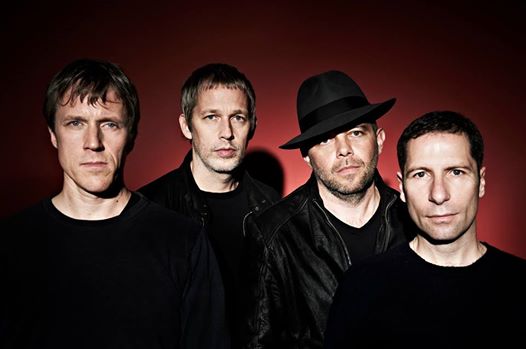 Quite possibly the only good thing about Coachella is that there always seems to be a beloved band from the 1980s or 1990s that returns to the stage for the festival. Even better, these bands often play shows in the LA area in the weeks around Coachella. This year that band is Ride, one of the crown jewels of the British shoegaze movement (such that it was a movement), and certainly one of my favorite bands from that period of time (along with Swervedriver, of course). Ride will be playing a "localchella" show here in LA on Wednesday April 8th, if you'd like to attend courtesy of Melting Pot, e-mail me TODAY (April 6th) via michael[at]meltingpotblog.com by 5pm!!!
I think "Leave Them All Behind" might have been the first song that I heard that I associated with Shoegaze and it's still an epic listening experience, full of all the things that make Ride special.
Hearing Ride's version of "How Does It Feel To Feel" eventually led me to discover the Creation, who recorded the original. I love both versions, but Ride's version has a bit more of the hazy lazy to it that I do adore.

The next to last album from Ride produced my favorite song from the band, Birdman. While I can't be sure, I feel like there's a likely influence from McDonald & Giles song of the same title, though the sound is very different between the two songs. I've always loved the opening, perhaps my favorite intro of the 1990s.