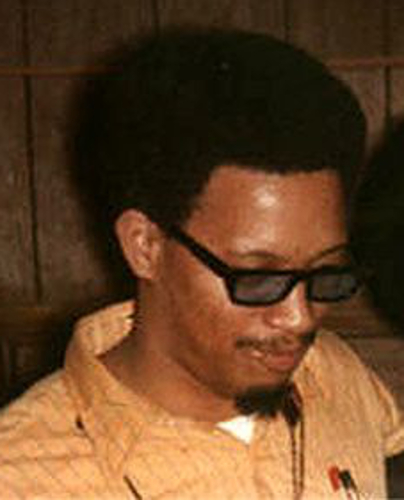 For several months I've been planning this show, knowing that for #200 I wanted to highlight a favorite artist, as with the Dirty Three for show #100, and though this time I'd take a look back and feature an artist that I love but might be a bit unsung or under-appreciated. Ultimately I settled on highlighting the music of Dale Ossman Warren, perhaps best known as the mind behind the 24-Carat Black. Warren should be seen as a musical genius and one of the great talents of the era, but there is relatively little publicly known about the man and his methods. What we do have are a wealth of recordings that feature Warren as a writer, arranger, producer, engineer or musician.
With the 24 Carat Black recordings as a guide, in the first hour of the program I tried to choose songs that seemed to have been clearly touched by Warren's hand. Some of them are well known, such as his first Stax related collaboration with Isaac Hayes, "Walk On By," others are less well-known but just as amazing, such as the Precisions "What I Want," which has been on repeat since I tracked it down recently. I also highlight several tracks from the "lost" album that the Numero group issued in 2009. With the few tracks that they were able to salvage, the mind boggles at the music Dale Warren might have been able to create given a full budget or perhaps a different period of time.
In the second hour we have the best statement of Warren's vision, the 1973 album Ghetto: Misfortune's Wealth, played from start to finish. I'm not sure why I hadn't thought to play that whole album on the air until now, but I'm glad that I got to do it this past Sunday, on our last show on Sunday's before we move to Fridays at 8pm this week. Big thanks to Rob Sevier of Numero Group and Oliver Wang of Soul-Sides.com for help tracking down a few of the tracks, eternal thanks to Matthew Africa (RIP) for turning me and others onto this music, and of course to the maestro himself Dale Warren, for leaving such a rich musical legacy.
Melting Pot on KPFK #200: First Hour
Melting Pot on KPFK #200: Second Hour
Playlist: 06-21-2015
{opening theme} Booker T & the MGs – Melting Pot – 7" (Stax)
~~~~ Break ~~~~
Isaac Hayes – Walk On By – 7" (Stax)
The 24 Carat Black – Best of Good Love Gone – Gone: The Promises Of Yesterday (Numero)
David Porter – I'm Afraid The Masquerade Is Over – Victim Of The Joke?: An Opera (Enterprise)
Isaac Hayes – Ike's Mood I – …To Be Continued (Enterprise)
~~~~ Break ~~~~
The 24 Carat Black – I Began To Weep – Gone: The Promises Of Yesterday (Numero)
John Kasandra – The Other Brother/We Gotta Go On – The True Genius (Respect)
The Mad Lads – Gone, The Promises Of Yesterday – A New Beginning (Volt)
Strings'n'Things – Charge! – 7" (Jet Set)
~~~~ Break ~~~~
The Embraceables – Here I Go – 7" (Sidra)
Gloria Ann Taylor – World That's Not Real – 7" (Selector Sound)
The Precisions – What I Want – 7" (Drew)
The 24 Carat Black – I'll Never Let You Go – Gone: The Promises Of Yesterday (Numero)
~~~~ Break ~~~~
The 24 Carat Black – Ghetto: Misfortune's Wealth (Enterprise)