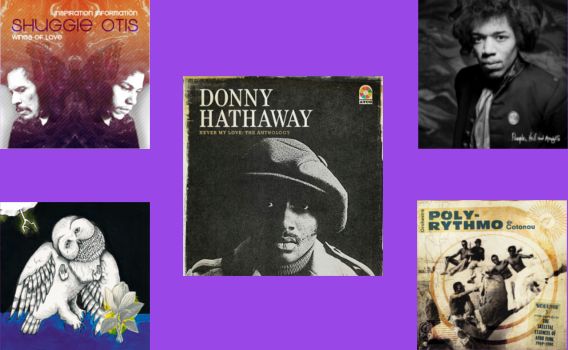 All this week we're focusing on the best music we heard in 2013. Today's post looks at the top reissues from the past year. 2013 was another year of surprisingly unreleased music being dug up from true masters as well as choice cuts from around the world. At some point we'll have uncovered all of the unreleased material from all of the giants of music, but thankfully it doesn't appear that is any time soon. Here are my picks for the top reissues of 2013, let me know your favorites in the comments.
***Honorable Mentions: V/A – Good God!: Apocryphal Hymns (Numero), Sly & the Family Stone – Higher! (Legacy), Ilaiyaraaja – Ilectro (Finders Keepers), Unwound – Kid Is Gone (Numero Group)
5. Orchestre Poly-Rythmo De Cotonou – Volume 3: The Skeletal Essence of Afro Funk 1969-1980 – Analog Africa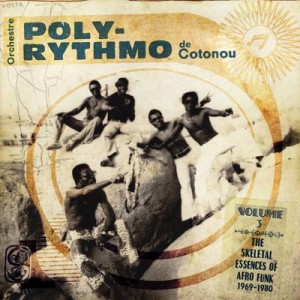 Orchestre Poly-Rythmo De Cotonou – Min We Tun So
Three volumes in and still not a single disappointment with Analog Africa's ongoing exploration into the catalog of Benin's Orchestre Poly-Rythmo De Cotonou. The series has already done more than just put Poly-Rythmo on the map, the group has reformed and recorded new music and we're still only at volume three of what is sure to be a very long series. Though Volume 2 remains my favorite of the three, the slow burn of "Min We Tun So" might be my favorite track from the group thus far.
4. Songs: Ohia – Magnolia Electric Co.: 10th Anniversary Deluxe Edition – Secretly Canadian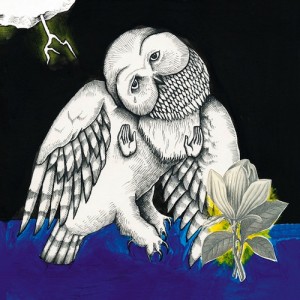 Songs: Ohia – John Henry Split My Heart
I very recently wrote about this collection, a 10th anniversary set of the final, and perhaps best, album Jason Molina recorded under the Songs: Ohia banner. As someone who is always fascinated with the process of making music, hearing the demos of the songs, stripped bare with just Molina's voice and his guitar, become transformed and fully realized on the finished album is a truly precious thing. So to is the chance to once again marvel at the artistry of Jason Molina.
3. Jimi Hendrix – People, Hell & Angels – Experience/Legacy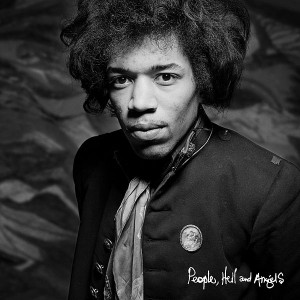 We knew this day would eventually come. After over 40 years of posthumous releases, we've finally (apparently) come to the end of the road with unreleased material from James Marshall Hendrix.  People, Hell & Angels marks the final unreleased studio recordings from Hendrix, mostly alternate takes or unvarnished cuts from some of his last recording sessions, including more stripped down versions of "Earth Blues" and "Izabella."  "Mojo Man" is the track that I keep coming back to, showcasing the tougher and funkier sound that Hendrix was moving towards and likely would have further developed had he lived past 1970.  We might still get a few "unreleased" live performances from the Hendrix vaults, but if this is the final collection of unheard tracks from Hendrix, we can be thankful for the care that's been applied to his lasting musical legacy.
2. Shuggie Otis – Inspiration Information/Wings Of Love – Legacy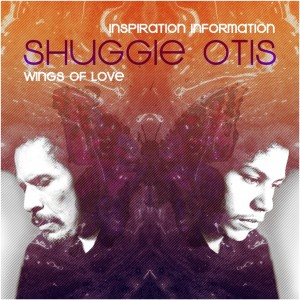 At some point in 2012 I was listening to Inspiration Information wishing that there was more recordings from this period of Shuggie Otis' career.  Lo and behold, in 2013, we got not only additional tracks recorded around the same time as that classic album, but also a full disc of tunes Otis had been recording over the years, proving that he never really retired, and was just biding his time until we were all finally ready for him.  This set is in some ways bittersweet, because it's clear that Otis likely had many more songs that could have been recorded had he found the right situation and the right label to put out his music.  But it's hard to bittersweet when hearing all of these songs and witnessing the return of Shuggie Otis, instead it's very easy to be thankful for all that we've gained.
1. Donny Hathaway – Never My Love: The Anthology – Rhino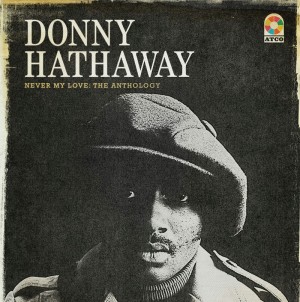 Donny Hathaway – Memory Of Our Love
As much of a surprise the unreleased material from Shuggie Otis was, this set from one of my favorite soul singers was even more shocking.  Shocking primarily because the unlreased tracks are so incredibly good that it's really hard to imagine how they could have sat on a shelf for so long.  When you hear gems like "Memory Of Our Love" and consider that it went unreleased for 40 years, you can't help but wonder how that even happened.  No matter what, as with many of the other releases on this list, let's be thankful that this music was not lost and now it can be enjoyed by anyone with a heart and ears to hear it.