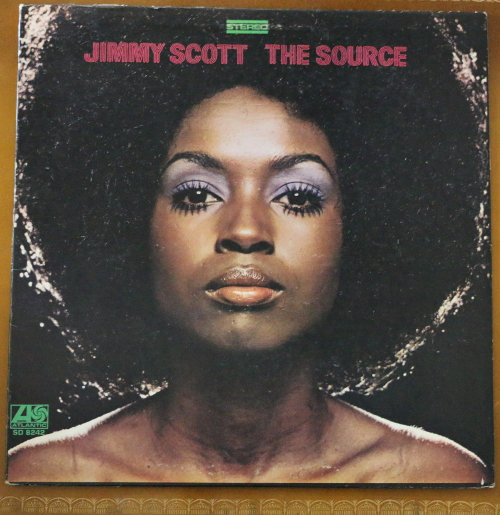 Jimmy Scott – Exodus
Jimmy Scott – (Sometimes I Feel Like A) Motherless Child
Jimmy Scott – Our Day Will Come
Jimmy Scott – This Love Of Mine
When Jimmy Scott passed earlier in the year, I know only felt a great deal of sadness, but also deep regret. I had a chance to see him perform in both the Bay Area and in LA and didn't take advantage of it. As I've started to pick up more of his music on vinyl, I'm struck by how listening to his vocals makes you feel like he is right there, singing near you. I'd been trying to pick up a solid copy of this album for a very long time, never running into it in the field. At the most recent Beat Swap Meet, I managed to score this copy (in addition to some other choice LPs) from Andy at the Record Jungle. The Source finds Scott's voice matched with a number of pop hits and a few standards. There are quite a lot of albums like this from singers who's best days were already past them by the time the 1960s were closing. The unique beauty of Jimmy Scott's voice allows him to rise above and soar through these tunes. Few artists can stop me dead in my tracks with a single note. Hearing Scott's voice on this album certainly has that power.
Cheeres,
Michael