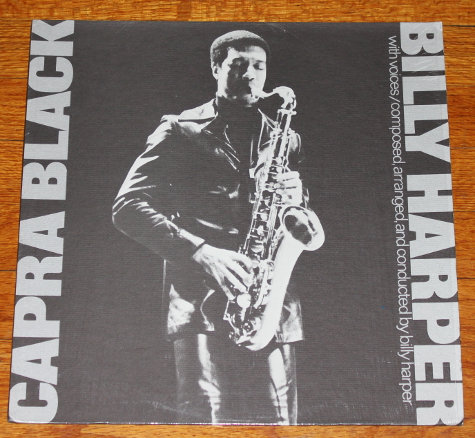 Billy Harper – Soulfully I Love You/Black Spiritual Of Love
Billy Harper – Capra Black
Billy Harper – Cry Of Hunger
Today would have been Matthew Africa's 42nd birthday and over the last month or so, from the anniversary of his death to today, he's been on my mind. As I've said before, Matthew had a profound effect on my taste in music and to honor him I've chosen to post something on his birthday each year that reminds me of him. This year I've chosen this album from Billy Harper. Capra Black is an album that I first encountered in the amazing library at WORT in Madison, WI. WORT had an insane amount of albums from the Strata East label, an artist controlled label in the 1970s that released just incredible spiritual, funky and avant-garde jazz. This album above all the incredible releases on the label remains my favorite. Billy Harper's tenor saxophone playing, like so many modern players, owes a great debt to Coltrane, but there's always been something about Harper's sound, how big and beautiful it is, that sets him apart from others who were clearly touched by Trane.
Harper's album In Europe was one of the first albums we highlighted here at Melting Pot, and was something that inspired Matthew to post more of Harper's music on his own blog.  Matthew had this to say about discovering Harper's music:
Saxophonist Billy Harper is maybe my favorite living jazz player.  I first discovered his music thanks to Ubiquity's Andrew Jervis, who tipped me to Harper's Black Saint back in the early 90s. Hearing that album for the first time, I was overwhelmed. It's incredibly powerful music, forceful in its beauty, kind of like Coltrane's "Alabama" stretched to album length.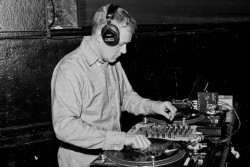 This album finds him with one of Trane's legendary sidemen, Elvin Jones, in addition to Reggie Workman, George Cables, Julian Priester, Jimmy Owens and Billy Cobham. The sound, particularly when augmented by a quintet of vocals that featured Gene McDaniels, is simply out of this world.  If you've never heard this album, you should expect to be overwhelmed because it's a rare experience to hear music this engrossing and this exceptional.  When I hear that soaring, searing and soulful saxophone from Harper, it reminds me of Matthew, how much he is missed and how lucky I was to have known him.
Peace be with you,
Michael